Zopo has revealed the pricing of 2 variants of Zopo ZP980 5-inch Android smartphone but they have released the three variants, the basic specs of all these phones are similar and they only vary in terms of internal storage available on the phone.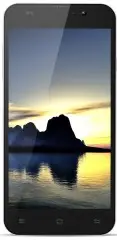 The basic configuration of this model can be retrieved from here and in this post we will be mainly telling you about the pricing of the phones which has been released. The three variants of this phone are with 4GB, 16GB and 32GB out of which the pricing for 4GB and 16GB has been declared only 32GB variant is pending in terms of price.
You can buy these phones from the official website of these of Zopo and the link to their buying page has been mentioned at the end of the post. The processor in all these Zopo ZP 980 model is the 1.5 GHz Quad Core processor by MediaTek supported by 1GB RAM. Moreover the primary camera is 13MP and the secondary camera is also really good with 5MP.
They operate on Jellybean Android 4.2 but don't know whether they can be further upgraded to jelly bean Android 4.3.The 4 GB model is available at the price of 12,000 INR and 16GB Model is available at the price of 16000 INR and in both the models you can add 32GB extra with the help of external memory slot.
Click here to Buy Zopo ZP 980 (4GB Variant)
Click here to Buy Zopo ZP 980 (16GB Variant)