Well it seems that there is another leak of the phone by Xolo which is named as Q2000 and this phone will be available in the phablet series with the screen size of 5.5 inches. We also had talked about the leaks related to Micromax Canvas A120 HDPro which is also in the league of such phablets with the same screen size (well nothing has been confirmed on that part). The images and some limited specifications have been revealed about this new Xolo Q2000 by Androidnova.org, let us talk about these.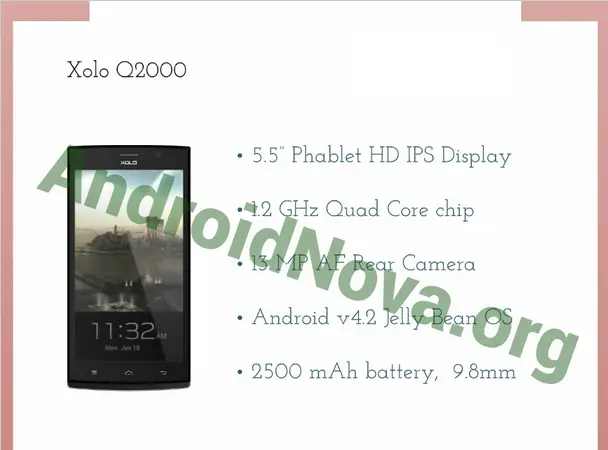 The processor will be Quad Core processors where the cores will be clocked at 1.2 GHz and looking at the history of processors used by Xolo we can say that the processor will be of MediaTek and when it is Quad-Core then we can also expect it to be MTK6589. The camera features are also quite good with 13MP camera at the back and 2MP camera in the front.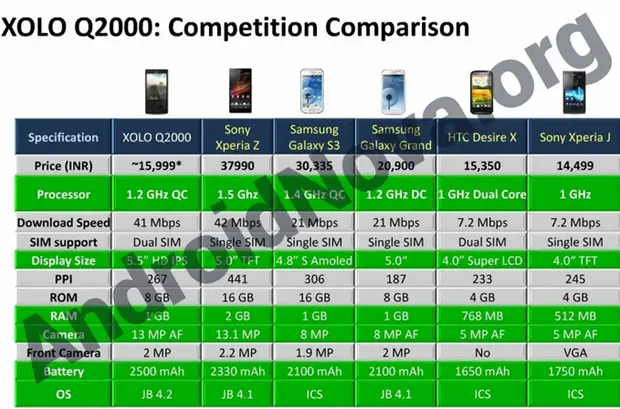 It will be a Dual SIM phone and the display clarity of the phone will also be not much great (267 PPI) moreover the RAM will be of 1GB and the battery strength is again poor when we talk about the phones with 5.5 inches. The battery strength is 2500 mAh and so from all these mediocre specs it seems that the price will also be not much high as this phone only boasts about its big screen.
But still when its specs are compared with the Samsung Galaxy Grand then it overtakes that phone is all the aspects whether it is power, camera, battery strength or anything in the phone. The phone looks similar to that of the Sony Xperia seriesStay tunes with us to know more about this phone, we will let you know as soon as the rumors are confirmed.
[Source: Androidnova]