When it comes to data card then we have been talking Huawei for a long time as they launched their series of data cards with lots of attractive features like Wi-Fi hotspot with high speed internet up to 14.4 Mbps but now it seems that Micromax has also joined the battle and they have launched their data card with the model number as MMX377G which also has the same speed of 14.4 Mbps.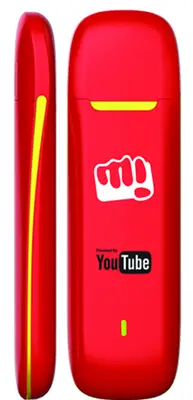 The most interesting feature about this data-card is its automatic installation on your computer, so in other words you have Plug and Play option with this data card. The upload speed of 5.76 Mbps is also a great feature which comes along with it. As soon as you will connect the data card with your system, it will open the Top 10 videos tab after the connection is established.
It has got memory reader in it (which is very unique and has not been seen on the Huawei data cards), so in short you can increase the storage capacity of this device to 32GB with the help of the external memory microSD card and it also supports all the SIM available in India. So these 2 features also allow the users to this data-card as a Pen Drive and that can choose any service provide depending on their expense.
On the launch of this Deepak Malhotra, CEO Of Micromax mentioned that "At Micromax we constantly strive to innovate and develop technologically advanced devices. With the internet penetration in the country expected to grow at a steady rate, we have tried to address the need of high speed internet usage with the launch this new dongle. Users can experience high speed internet surfing, social networking, video streaming, gaming and more all on the go with this new device."