Earlier today, Huawei launched the MediaPad 10 Link tablet for the Indian market. The tablet is priced at 24,990 INR, and is already available at most major online retail stores in India.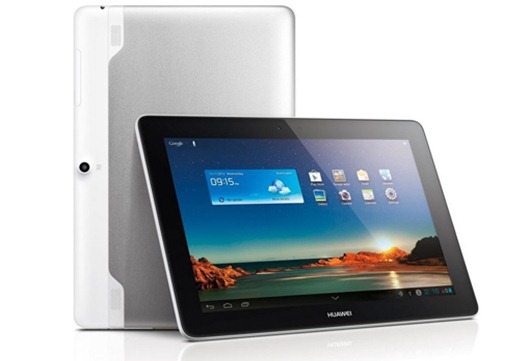 The MediaPak 10 Link features a 10.1 inch screen with an HD resolution of 1280×800 pixels. The 10.1 inch display panel comes in an aspect ratio of 16:9, or widescreen. This aspect ratio is considered best for multimedia and video, since movies are shot in widescreen aspect. Apart from a 10.1 inch screen, the MediaPad 10 Link sports 1GB of RAM coupled with 16GB of storage, with an option to use microSD cards up to 32GB in size.
This is what Mr. Victor Shan, president of Huawei India had to say at the launch, "Mediapad 10 link is a perfect fusion of everyday productivity & portability and we are very excited to introduce this to the Indian consumer. Its features make it an extremely fast and slim device which offers fabulous entertainment. We are very excited to offer a tablet that promises a delightful user experience at such a smart price,"
To power the tablet, there will be Huawei's in-house Hi-Silicon K3V2 processor, which is a quad-core processor based on the Cortex A9 architecture, with each core clocked at 1.2 GHz. On the camera front, the MediaPad 10 Link packs a 3MP rear camera coupled with a 0.3MP front, which will be used for video calling purposes. The MediaPad 10 Link will also have support for 3G, WiFi, Bluetooth and GPS.
As far as the software is concerned, the device comes with Android 4.1 as default, which we hope gets updated to 4.2 soon. All this makes for a powerful tablet, which would need it's fair share of power too. For this, Huawei have packed an impressive 6,600mAh battery in the tablet which should last plentiful hours.