MediaTek is a Taiwanese chip manufacturer which is quite sought-after owing to its range of low cost, high performance processors, thus making it a viable option for those willing to emphasize on cost reduction. As we can see many of the Smartphone's launched in  recent times  having quad core processors, like XOLO 700Q, Micromax A116 CANVAS HD, etc, have different variants of MT6589 processor namely MT6589, MT6589M and MT6589T. we have already covered the benchmark comparison of MT6589 AND MT658T in ZOPO 980 Let's compare these processors and find out their need specific eligibility.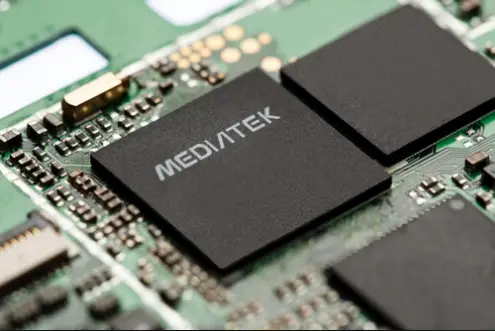 MT6589M
This is the entry level processor in this series of quad core cortex A7 processors. Unlike its other two counterparts this processor will only supports up to 8 MP cameras. It can encode and decode only 720p resolution at 30fps and hence can support maximum qHD resolution. This budget quad core processor is clocked at a frequency of 1.2 GHz which is similar to MT6589 but less than MT6589T which has a clock frequency of 1.5 GHz.
The graphic processing unit (GPU) employed in this processor is PowerVR SGX 544 MP operating at a comparatively lower frequency of 156MHz. GPU are co-processors designed for complex calculations required for speedily displaying graphics and thus have a direct effect on image quality, colors, shading, textures and patterns. A popular phone powered by this processor is XOLO 700Q.
MT6589
MT6589 is the intermediate quad core processor in this series. It supports a full HD resolution of 1080p and is thus, better in this respect as compared to MT6589M. you can watch HD 1080p video in h/w mode. This processor can support up to 13 MP cameras. The clock frequency is similar to that of MT6589M at 1.2 GHz. It costs more than MT6589M and less than MT6589T.
The GPU of this processor also is PoverVR SGX 544MP operating at a higher frequency (as compared to MT6589M) of 286 MHz. This processor can be seen on many quad core Smartphones priced above Rs 10,000 like XOLO 800Q, Micromax A116 HD and ZOPO ZP980.
MT6589T (Turbo)
In this series of quad core processors MT6589T is the elite processor capable of decoding and encoding full HD 1080P resolution.MT6589T can support up to 13 MP camera similar  to MT6589. The clock frequency is 1.5 GHz , which is better than both MT6589M and MT6589. The is PoverVR SGX 544MP GPU of this processor operates at the highest frequency in this series rated at 357 MHz and hence will provide with slightly better graphics. This is also costlier than MT6589M and MT6589. an example of a smartphone powered by this device is zopo980.
Lets put these specifications in a tabular form for easy comparison.
Processor
MT6589M
MT6589
MT6589T
CPU
quad core cortex A7 28nm 1.2GHz
quad core cortex A7 28nm 1.2GHz
quad core cortex A7 28nm 1.5GHz
GPU
PowerVR SGX 544MP  156MHz
PowerVR SGX 544MP  286MHz
PowerVR SGX 544MP  357MHz
Memory
LPDDR2 5333 MHz
LPDDR2 5333 MHz
LPDDR2 5333 MHz
Camera
8 MP ISP
13 MP ISP
13 MP ISP
Video decoding/ encoding
720p 30fps
1080p 30fps
1080p 30fps
Display
qHD 960 X 540
HD 1920 X 1080
HD 1920 X 1080
Modem
HSPA+ Rel.8, RxD(21 MBPS/11MBPS)
TD-SCDMA(2.S/2.2)
HSPA+ Rel.8, RxD(21 MBPS/11MBPS)
TD-SCDMA(2.S/2.2)
HSPA+ Rel.8, RxD(21 MBPS/11MBPS)
TD-SCDMA(2.S/2.2)
Connectivity
External MT6620/MT6628
External MT6620/MT6628
External MT6620/MT6628
Conclusion
All of the above 3 processors have cortex A7, 28 nm process technology. Also all of them support 3G connectivity and HSPA+ modem . If you are a basic user and don't engage in extensive gaming, performance of all three processors will suffice. Though most games will run lag free on all of the above processors but MT6589T, equipped with a better clock frequency GPU can cater to advanced gaming needs better specially when you are playing intense graphic equipped games. MT6589 and MT6589T support full HD resolution and can support more powerful camera; this will be the core issue on which you judge these processors according to your need.
Comparison MT6589  VS  MT6589T(TURBO)   [VIDEO]