The Samsung S4 Zoom recently found it's way into India after being available in a few countries for some time. This new device from Samsung cannot be classified as a simply a phone, or merely a camera. The S4 Zoom can be thought of as a phone-camera hybrid, thanks to the modem capabilities of the phone paired with a humungous 16 megapixel camera, enough to rival many standalone cameras in the market.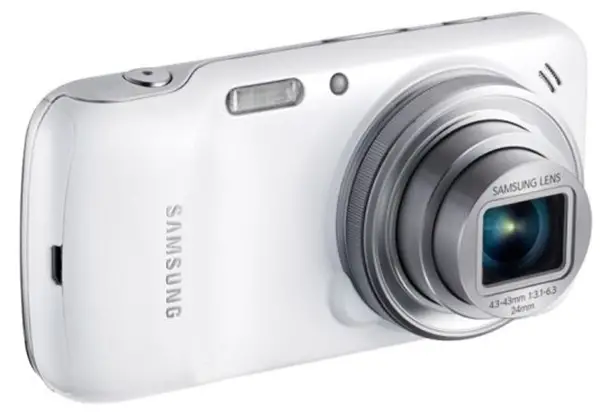 The device is priced at a hefty 29,990 INR, and is said to be a variant of the current flagship from Samsung, the Galaxy S4. Is the device worth the money, or should you buy something else in the range? Keep reading to find out.
 Camera And Internal Storage
As mentioned, this hybrid device from the Korean biggie packs a 16 megapixel camera, which comes loaded with a tonne of features. The camera sports 10x optical zoom, optical image stabilization, and has a very wide ISO range of 100 to 3200, which means even shutterbugs can tweak settings to their taste. The sensor on this camera is 1/2.33, which means pictures clicked on this camera will be sufficiently wide in angle. The shooter on the S4 Zoom also features HDR (which is pretty much a standard on all phones now), Geo-tagging, face recognition, smile recognition, and other enhancements on the software side.
The secondary camera on the S4 Zoom is 1.9MP in resolution, and would primarily find it's use in video calls, and we expect the front camera to be pretty much overlooked by buyers, thanks to what's behind.
There's 8GB of on-board storage, which can be expanded like most other Samsung phones. The limit to this expansion is set to 64GB. The other memory on this device, RAM, is 1.5GB in size and the overall specifications remind us of the Mega series, excluding the camera of course.
Processor And Battery
This is one aspect where Samsung could have gone easy, due to the other factors which might catch the attention (read: camera). This device comes packed with a Qualcomm Snapdragon 400 chipset, which features a dual core processor of 1.7 GHz paired with 1.5GB of RAM. Although gaming and multimedia freaks would most probably look for other devices, Samsung have done well to include decent specs in the S4 Zoom given that the main purpose of the device would be as a camera.

The battery on the Samsung Galaxy S4 Zoom is a 2330mAh unit. This battery falls short of what we saw on the Galaxy S4 (2600mAh) and is better than what we see on the Galaxy S4 Mini (1900mAh). The battery life of this device would depend hugely on the usage pattern, since the camera can be power hungry, so nothing much can be said at this point in time.
Display And Features
The hybrid from Samsung features a 4.3 inch touch screen, much like what we saw on the Samsung Galaxy S2 a few years back. This 4.3 inch display packs a mediocre resolution of 960×540 (qHD) pixels. The device is particularly heavy at 208g; and a screen bigger than 4.3 inches would've meant the device would be too heavy for most users, so we think that 4.3 inches on this sort of a device is definitely something we like. The main attraction of this device remains to be the camera; however, other features include 3G, WiFi, Bluetooth, GPS, etc.
What potential buyers should also keep in mind is the meat the device carries. Apart from the 208g of weight, the phone is significantly thick, measuring 15.4mm.
Comparison
At this point in time, there is virtually no device in the market that packs specs similar/comparable to the Samsung S4 Zoom. However, the Nokia PureView 808 and the upcoming EOS phone might pose as threats to this newcomer in the market.
Key Specs
| | |
| --- | --- |
| Model | Samsung Galaxy S4 Zoom |
| Display | 4.3 inches qHD (960×540) |
| Processor | 1.7GHz dual core |
| RAM, ROM | 1.5GB RAM, 8GB ROM expandable up to 64GB |
| OS | Android v4.2.2 |
| Cameras | 16MP rear, 1.9MP front |
| Battery | 2330mAh |
| Price | 29,990 INR |
 Conclusion
As stated, the phone would mainly be bought by people who're really fond of photography and like to be connected at the same time. Unlike other phones, where people sometimes find themselves in a fix as to whether or not to buy the device, the S4 Zoom will either be loved or be forgotten by technology enthusiasts. At 29,990 INR, we feel that the device is slightly overpriced, but like most other devices in the market, you can expect the prices to fall sooner rather than later. It might be a good idea to wait 1-2 weeks before taking the plunge, if this device finds your fancy at this moment.