Facebook for every phone which provides Facebook experience to those using feature phones has announced that it caters to over 100 Million users every month. Facebook for every phone APP, which is more like a smartphone App, is based on Java and is supported by over 3000 feature phones from almost all manufacturers.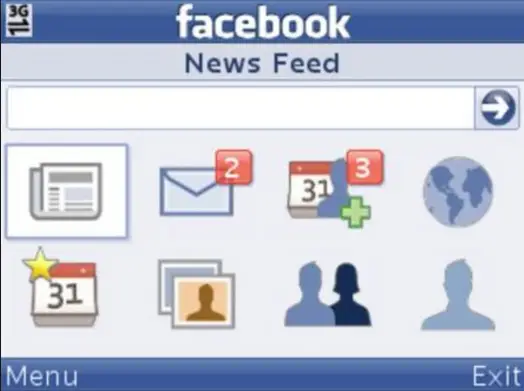 Commenting on the announcement, Javier Olivan, Vice President of Growth and Analytics at Facebook, said "People's first experience on the Internet is often on Facebook and this product has made it easy for people to have a great experience, no matter what kind of phone they use. It's an important milestone because it means millions more people are connecting with the friends and things they care about most."
Facebook for every phone App uses less data than other java apps and thus is suitable for low speed and limited usage internet connections, quite popular in India. India's also has large percentage of feature phone users and thus the followers will further grow rapidly in India and other emerging Markets. This app includes Facebook features like Newsfeeds, messenger, photos, find friends and also supports new users by allowing then to sign up for Facebook account.
Facebook's Popularity on Smartphones is evident from a whopping 54 percent Growth in user base year over year. Currently there are over 1.11 billion active users using Facebook mobile Apps globally. Facebook acquired Snaptu, an Israel based mobile platform in 2011 and re launched it as Facebook for every phone app later that year. The Facebook Brand value has made this App quite popular in 2 years.
Facebook for every phone either comes preloaded on your phone, or you can find this app in your mobile app store. You can also download it from Facebook mobile site m.facebook.com