The days are long gone when portable devices like phones had a tough time playing videos. Most phones today come with the capability 1080p video playback, something which has been made possible only because of the immense growth in the hardware of phones. Most phones come with 1GB of RAM today, and 512MB is seen as bare minimum by today's tech-savvy youth.
Ever since Android introduced the concept of 'live' wallpapers, users always wanted to have their favourite video as the phone's live wallpaper. A live wallpaper is something which acts as your phone's background screen (on the launcher) which is not static like your usual wallpapers, but dynamic. It can be anything from a little car moving ahead in traffic, to your favourite season – rainfall. Some live wallpapers even respond to the user's touch; making them even more amazing to view.
To set a video as your live wallpaper:
Make sure you've signed in to your Google account on your phone, and that your phone is connected to the internet
Search for 'Video Live Wallpaper' on the Play Store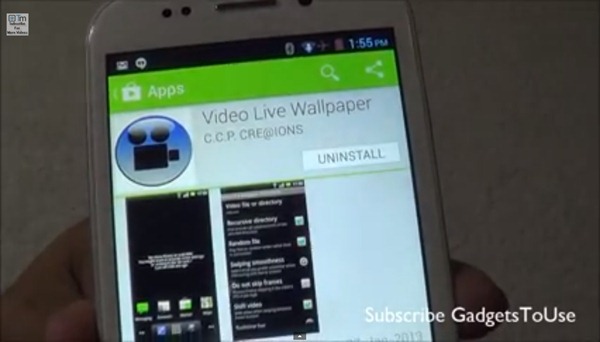 The app we're looking for is of the same name, by a developer called 'C.C.P [email protected]'. Download this.
Go to your phone's home screen after the app gets installed
Touch and hold/menu->change wallpaper, and select 'Live Wallpapers'

You will now see a new entry labelled 'Video Live Wallpaper'. Touch this.
Now, on the bottom left you will see the Settings button. Touch here and set your favourite video as your live wallpaper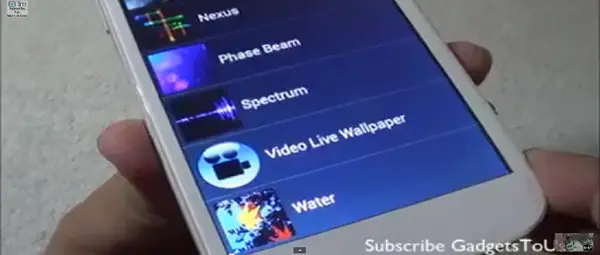 Thanks to this simple application, you can easily set a video as your live wallpaper. However, it might be worthy to note that this might take up a large chunk of your RAM as well as battery, so you need to think before you use a video as your live wallpaper. A good idea might be to set a low-res video as the wallpaper!
Set Video Wallpaper on Non Supported Android Phones [Video]