Just a few days back, we learnt about the Lumia 925's launch in India. The phone is still in pre-order state, and can be yours for a price of 33,999 INR. However, another phone which might find the fancy of a much larger section of the audience due to it's lower price is the Nokia Lumia 625, a device which is said to be on it's way to most markets around the world.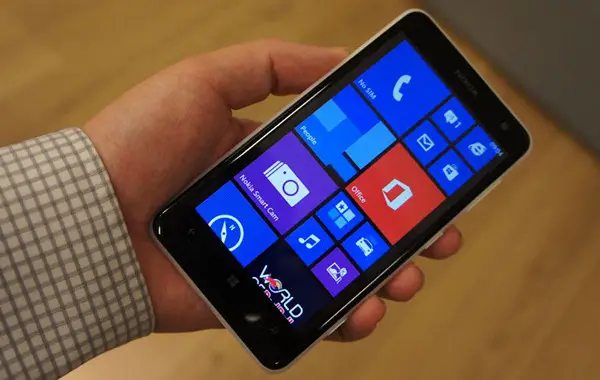 The phone comes with what you would call, 'average' specifications, which includes a WVGA screen of 4.7 inches, and a dual core processor from Qualcomm.
Camera And Internal Storage
Lumia phones have been known to carry above average cameras on them. We would hope the Lumia 625 too, does the same and does not disappoint. The Lumia 625 comes with a 5MP rear shooter, just like it's younger sibling, the Lumia 620. As always, you can expect Nokia to include a few goodies when it comes to imaging, which includes Smart Shoot and Cinemagraph.
The phone does average on the storage front as well, with an 8GB chip embedded on the phone's internals. We can't complain here, but yes, we would've loved to see a 16GB variant available for those who don't like the hassles which come along with a microSD card.
Processor And Battery
The phone packs a 1.2 GHz dual core processor, which is a bit of an upgrade when compared to the Lumia 620, which came with a 1 GHz dual core instead. What might be disappointing to some is the RAM on this device, which stays at 512MB, which means the device gets no upgrade on the RAM front. The Lumia 520, which sells for about 9,000 INR packs 512MB RAM as well, so Nokia will have to be aggressive on the pricing in order to make people look at the device.
The device will pack an impressive battery of 2000mAh. We would've classified the same battery on an Android as average, simply for the fact that the WP8 OS is much more optimized to handle erroneous applications as compared to the Android OS. Well, not only WP8, but most proprietary OSs in the market today.
Display And Features
Another department where enthusiasts might find the phone lacking, is the display front. The phone comes a screen size of 4.7 inches which makes it easy to carry around, as well as provides enough screen real estate to enjoy multimedia and gaming, and not to forget browsing.
This 4.7 inch panel will feature a WVGA resolution of 800×480 pixels, which would churn a PPI of 199, which is indeed below today's average.
This panel would be of the IPS-LCD type, which means the device will allow for great viewing angles.
The phone will have a micro SIM as well as a micro SD card slot, and would work on GSM and 3G networks. There is no word on pricing yet.
Comparison
The phone will have a few competitors in the market. Most phones in this list of competitors would be Android devices from International and Indian/Chinese devices.
However, the phone might have to do a face-off with Nokia's own Lumia 520 which is a low-cost and proven device and the Lumia 620 which is a slightly upgraded version of the 520.
Among Android devices, phones from Gionee including the Gionee Elife E6, Elife E5, etc. and some more from a handful of domestic manufacturers.
Key Specs
| | |
| --- | --- |
| Model | Nokia Lumia 625 |
| Display | 4.7 WVGA |
| Processor | 1.2 GHz dual core MT6598T |
| RAM, ROM | 512MB RAM, 8GB ROM |
| OS | Windows Phone 8 |
| Cameras | 5MP rear, VGA front |
| Battery | 2000mAh |
| Price | To Be Announced |
Conclusion
Since the official launch hasn't taken place yet, we do not have a clue about the pricing of this phone. Pricing plays a real important role, especially in markets like India where there is intense competition.
The phone per se looks pretty good, and carries a typical Nokia Lumia styling which we do have a liking for. Apart from that, the build quality is bound to be a notch better than most other maufacturers in the market.
A dual core processor and 512MB RAM does look OK, we will have to wait and see how the device fares in the market.
Update: Nokia Lumia 625 is Available for Pre-order at Snapdeal for an advance payment of Rs.1000