Sunstrike, a Hong Kong based manufacturer, recently marked their foray in the country with the release of two smartphones, namely the Sunstrike OptimaSmart OPS 80 and the OptimaSmart OPS 80Q. The devices can be bought for 8499 INR and 7999 INR respectively. The devices would be competing for share in an already densely populated smartphone market in India.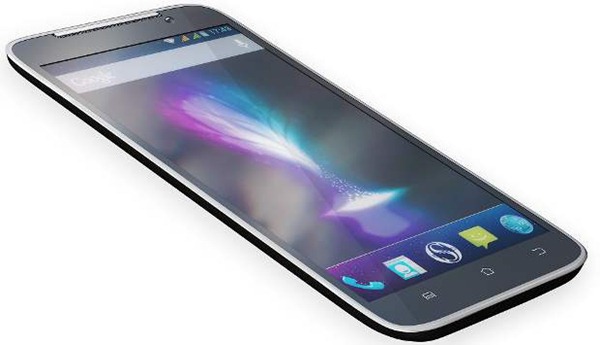 In this post, we shall be discussing the hardware of the OptimaSmart OPS 80 in detail, and tell you what's good and what's bad.
Camera And Internal Storage
The OptimaSmart OPS 80 comes with a standard set of cameras, something which we're used to seeing on most phones from domestic manufacturers in recent times. This set of cameras includes a 1.2MP front camera and an 8MP rear shooter. It is a well known fact that the imaging hardware used on budget devices might well be on par with other international devices on paper, but in reality, there exists a gap which needs to be filled. Most cameras on budget devices are not up to the mark, and do have some way to go.
Coming back to the device, we can expect the 8MP rear unit to be as good as the ones we see on phones from Micromax and Karbonn. However, we hope Sunstrike has a surprise in store for us, and a good one at that.
The front of this device houses a 1.2MP shooter which won't get as much attention as the front camera solely for the fact that the front cameras aren't used very much in the country as yet, since most people are still on the 2G network.
On the storage front, the device comes with a standard 4GB of storage and a microSD slot to increase the available storage memory. Most, if not all, users of this device would have that microSD slot occupied due to the paltry amount supplied by the company.
Processor And Battery
The device comes with a rather disappointing 1GHz processor. Buying a single core device at this point in time would actually be like going back in time, since most domestic and Chinese manufacturers are providing dual core processors as standard. A single core one might not be the best idea in this situation, and at the given price, the company will have a hard time getting buyers notice the phone.
There's 512MB of RAM to couple the 1GHz processor, which should be about enough if you use your phone to check mail and perform voice calls. But if you're into gaming and even light multitasking, the phone would not be up to your expectations. Again, 1GB of RAM would have been much better.
Sunstrike International have not yet specified the battery size, but have promised a backup of 6hrs of talkime and 240hrs of standby, which leads us to imagine that the phone would carry a 1800-2000mAh unit.
Display And Features
The device carries a screen size of 5.4 inches, which is something we haven't seen much. This also makes us believe that Sunstrike is indeed the original OEM of this device, and it is not a rebranded version of a pre-existing device in the market.
This 5.4 inch panel comes with a WVGA resolution of 800×480 pixels, which again, fails to impress. Most budget phones with 4 inches come with a WVGA resolution, which means that the pixel density on this device will be below par, which is not a good sign for multimedia and gaming buffs.
Among other features, the device would come with 2 SIM slots out of which one can be used with a 3G SIM while the other, with a 2G SIM.
Comparison
Among the innumerable competitors the device has in the Indian market, some can be iBall Andi 4DI, Smart NaMo Saffrom A209, and the Zync Cloud Z401 among a handful of other devices from domestic manufacturers.
Most devices in this category come typically with much smaller screens than what you see on this device.
Key Specs
| | |
| --- | --- |
| Model | Sunstrike OptimaSmart OPS 80 |
| Display | 5.4 inches WVGA |
| Processor | 1GHz single core |
| RAM, ROM | 512MB RAM, 4GB ROM, expandable up to 32GB |
| OS | Android v4.0 |
| Cameras | 8MP rear, 1.2MP front |
| Battery | Not Anounced |
| Price | 8,449 INR |
Conclusion
The device fails to impress overall, however there might be some goodies in the form of an above average camera and above average build quality. However, the device might have an advantage since it is probably the only one with a 5.4 inch screen in it's category of single core processors.
It would be interesting to see the average buyer's response to this device, however, possibilities that the device would do well in the market are bleak, for the aforementioned reasons.