In most simple terms Macro photography is close focus photography. It reveals detailed textures and colors not easily visible to the naked eyes. And needless to say, better the quality of your camera lens, better results you will get. In general purpose usage people use Macro shots to capture fine details not comfortable to catch by naked eye, and then view them on enlarged smartphone screen. But putting it that way is certainly belittling Macro photography and millions spend by companies like Nikon and Canon in developing special lens for Macro photography.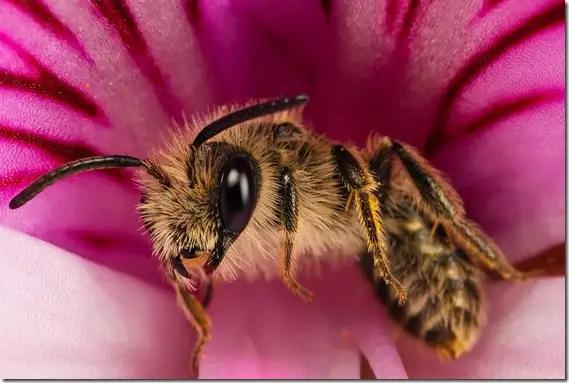 This blog post is intended to acquaint you with simple smartphone features you should preferably use while taking Macro shots from your Android phones.
If your phone's UI does not support Macro Mode, just place it at a distance of 5 to 8 inches from the target. If you keep t to close your camera won't focus. If you place it far off it would again not focus and you won't get those fine details in the resulting pictures. Make sure that there is sufficient Ambient light to support your camera for better quality pictures.
To assist you further you can also download apps like Zoom Camera app (Free), which come with a macro mode. If you are using a low end device with poor quality lens, this app won't give you significant focal length support and the resultant picture won't be very different for manual mode. Nevertheless this app will provide you with many more Camera UI options which your stock Android device does not.
1) Just install the zoom camera app and open it
2) Tap the indicated icon to Macro mode
3) Place your camera in 4 to 6 Inch range of the target
4) Click the image when the camera is focused
For some devices like Micromax Canvas 4, where no macro mode is present within the camera UI, you can follow the following simple steps
1) Switch to touch focus mode. Place your camera close to the target.
2) Tap on the object you need to focus
3) Click the shot once focus has been achieved as implied by the box you see next to the target
When you click with this mode, the background gets blurry and you will get fine details in focused object giving you a Macro Shot. You can watch the following video for better practical realization. If you still have some queries mention them in your comments and we will get back to you.
Solved – Take Macro Shots with Camera on Android Phone When It Is Not Supported [Video]