Of late, various technologies like OTG, Miracast, DLNA, etc. have been developed in order to aid the user in using his smart device better. One technology which has garnered a lot of attention is MHL. However, many users still have a lot of doubts regarding this technology. The most frequently asked questions regarding MHL are 'What is MHL?', 'How does MHL work?', 'Does my phone have MHL?', etc.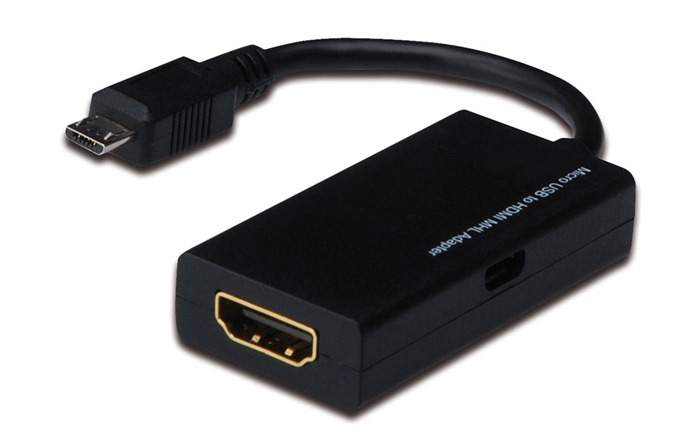 This post is solely dedicated to discussing MHL and it's uses, and at the same time, clearing your minds regarding the same.
1. What is MHL?
As per the official MHL website,
MHL is a technology standard developed by some of the top smartphone and consumer electronics manufacturers in the world – Nokia, Samsung, Silicon Image, Sony and Toshiba. Smartphones and tablets with MHL can connect instantly to larger high-definition TVs to display streaming video, pictures and games all with immersive surround sound. MHL means your content is larger than life so you can sit back, enjoy and experience.

MHL has other bonuses — it charges your phone while it's connected to the TV. And you can use the TV's remote to control the content coming from your phone on the big screen. MHL is the Magic in the Middle
First off, MHL stands for 'Mobile High-Definition Link'.
In layman terms, MHL is a technology developed by major smartphone manufacturers, which lets you stream your device's content to an HDMI compatible television. You can think of MHL as just another adapter that can take place of a full-sized HDMI port.
However, the thing to note is that MHL is a technology standard and not just a proprietary technology. This means that, just like USB, every manufacturer that wishes to include MHL has to follow a set of guidelines so that the device functions well with any HDMI television/device.
2. How does MHL work?
It it actually quite simple to understand. Taking an example of the Samsung Galaxy S3, which is an MHL enabled phone. The device has only one micro USB port and no traditional HDMI-out port. However, a separate adapter, the MHL adapter can be bought using which you can connect the device to a traditional HDMI port-enabled TV. The MHL adapter converts the micro USB to a female HDMI port, which can then be connected to a standard HDMI cable.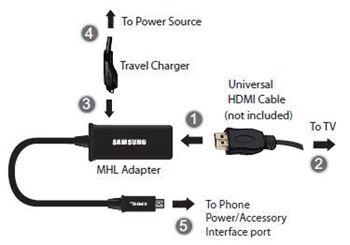 However, Samsung have gone on to make their own proprietary adapters that work only with Samsung phones, known as 'Samsung Micro-USB-to-HDMI adapter (eleven-pin)' adapters. On the other hand, most other devices use a standard adapter, known as 'Standard Micro-USB-to-HDMI adapter (five-pin)'
3. Does my phone support MHL?
As there is no separate port for MHL (it is integrated with the USB port), it can be quite confusing to know whether your phone supports MHL or not. However, it is easy to know if your phone does. All you need to do is simple visit the 'Do I Have MHL?' page on the official MHL website, and if your phone features on the list, congrats, your phone does support MHL!