HCL recently launched the HCL Me U3 budget tablet. The device is available for 5,449 INR and comes with decent specifications that include a 7 inch screen and a dual core processor. HCL has been quite successful with their 'Me' series in India, and the company is quite popular as well, thanks to the laptops they make.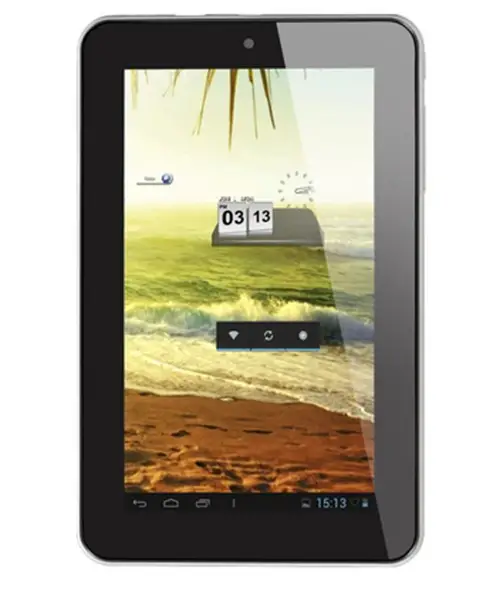 Coming back to the tablet, the device comes with specifications that would've cost you a lot more about a year back, but thanks to advancement in technology and reduction in manufacturing costs, a tablet such as the Me U3 can be yours for less than 6,000 INR.
Camera And Internal Storage
Buyers don't really pay much attention to the imaging hardware on tablets. This is because tablets have traditionally offered low-quality cameras, which adds to the fact that it is indeed not very comfortable to use your tablet as a camera.
Nevertheless, the Me U3 from HCL comes with a 2MP main camera that sits at the rear and  a VGA front.
We expect this 2MP main unit to be of fixed focus, so do not expect much out of the camera. You'll likely be using your smartphone's camera anyway.
The VGA unit is actually a useful addition since it can be used to perform video calls and the likes. Just like the 2MP main unit, we expect this one to be of fixed focus too.
The Me U3 comes with a standard 4GB ROM which can be expanded up to 32GB via microSD.
Processor And Battery
The device is powered by a 1GHz single core CPU built on the Cortex A9 platform. This moderately powerful CPU is coupled with 512MB of RAM, which will allow you for decent but not great multitasking.
This tablet seems to be the one for those who have a smartphone with a rather small screen and feel the need for a bigger one, without having to let go of their smartphone.
This new device from HCL packs a 3100mAh battery which should do fine, given that the processor does not sound like a battery monger. You can expect about 4 hours of screen on time with the battery, which should probably be enough for one entire day.
Display And Features
The HCL Me U3 comes with a 7 inch display of WVGA resolution. This does sound rather disappointing, because most 3.5 inch smartphones (that's virtually half the size) come with a WVGA resolution. This will mean the tablet has a poor pixel density of just 133, which means movies and games won't really be enjoyable.
A 1200x800p resolution is what would've been good, and a 1024x600p would've been average, however, HCL went with WVGA which is disappointing.
However, the good thing here is that the low resolution plus the fact that the tablet comes with a Mali 400 GPU would mean that the device would be able to handle virtually anything that's thrown at it. Also, the battery life would increase substantially. Android 4.1 Jelly bean Operating system at this price range is admirable too.
Looks and Connectivity
There's nothing much as far as the looks of this device are concerned. The tablet looks like any other budget 7 inch tablet, and does a good job at it.
Tablets, as opposed to smartphones, don't come in many different form factors, and by the looks of it, it might take time for manufacturers to come up with new designs.
On the connectivity front, the HCL Me U3 comes with WiFi, USB OTG and Bluetooth. 3G on this device can be used via an external 3G modem.
Comparison
The tablet can be compared to a few other tablets in the market, that include iBall Slide 7334i which is a 7 inch tablet with dual SIM support, Swipe's Halo Speed that again comes with voice calling, etc.
Key Specs
| | |
| --- | --- |
| Model | HCL Me U3 |
| Display | 7 inch WVGA |
| Processor | 1GHz single core |
| RAM, ROM | 512MB RAM, 4GB ROM, expandable up to 32GB |
| OS | Android v4.1 |
| Cameras | 2MP rear, VGA front |
| Battery | 3100mAh |
| Price | 5,449 INR |
Conclusion
The HCL Me U3 comes with the most regular features you see on a domestic tablet. However, you also miss out on features like voice calling and Dual SIM that other manufacturers are currently offering at a slightly higher price. We would recommend you go for a tablet that works with SIMs, so that you  can access the internet at most places without having to worry about carrying an external modem.
However if you wish to use a tablet indoors at a place where there is WiFi connectivity, the HCL Me U3 would do the job for you. Also, HCL is among the more reputable brands in the country, so it might be able to sway your mind onto it.