Even before Apple could announce its new iPhone 5s which allegedly comes with a finger print scanner, Konka has launched a new Android smartohone Konka K5 which beats Apple to be the first phone in the world with a finger print scanner!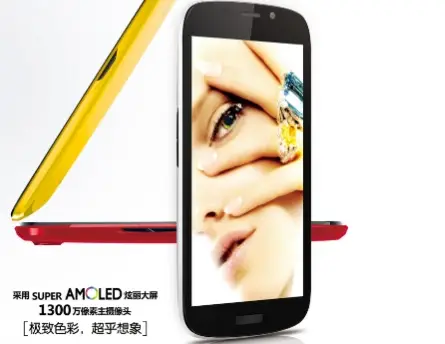 This phone was launched in China and is expected to come to India soon. Konka will launch K5 in two versions and the advanced version, Konka K5 Van Gogh, will have a fingerprint scanner integrated with its home button to provide you with enhanced security. The device will read your Finger print before unlocking the home screen. This device comes with various other security features like gesture lock screen and Anti Theft recovery.
The lower version of K5 will come with the standard MT6589 Quad core processor clocked at a frequency of 1.2 GHz, 1GB RAM and 4 GB internal storage. The advanced version will have MT6589T, turbo quad core processor clocked at a frequency of 1.5 GHz. The RAM capacity is 2 GB and internal storage is 32 GB in this advanced version
The display will be 4.8 Inches in Size with 720 p HD resolution. This Super AMOLED display will give you a pixel density of 305 ppi which is pretty good. Primary camera of 13 MP and a secondary camera of 1.3 MP are present in this smartphone along with Dual SIM functionality. The battery capacity is 2200 mAh which is expected to easily carry you through the day.
By providing the Finger print scanner, Konka has certainly managed to catch global attention. They have strategically scheduled the launch at a time where the entire online world is speculating about the upcoming iPhone 5S which almost certainly will feature a finger print scanner. This move will work to their advantage. Konka K5 Van Gogh has been priced at $441 and the lower version is priced at $350. Yes the price appears steep but we are expecting this device to come to India.