We learnt of the launch of Lava Iris 505 and the Iris 506q yesterday. The Iris 505 is a typical mid-range budget dual core device, while the 506q is a slightly more powerful quad core device. The Iris 504q made headlines with its quad core processor and the gesture control, and the device managed to impress us to an extent. This legacy will have to be carried forward by the 506q, about which we'll talk in more detail as you go ahead with the post.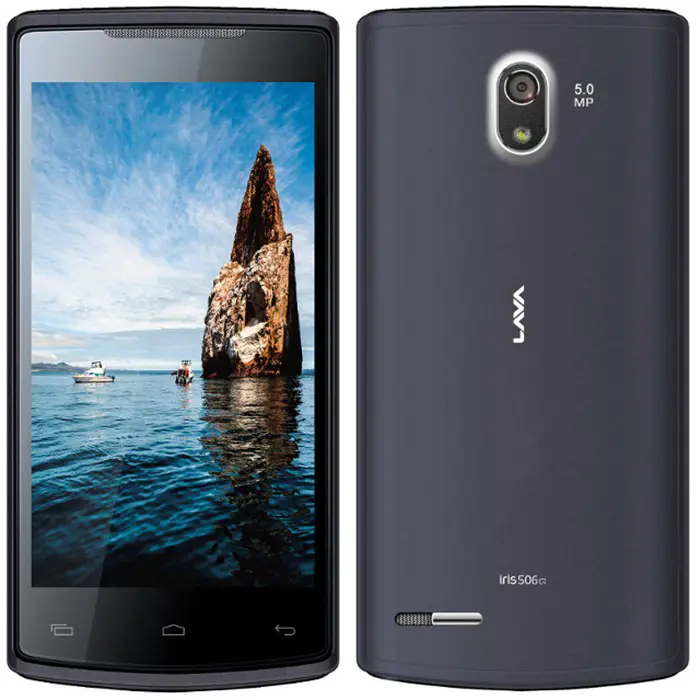 Camera and Internal Storage
The Lava Iris 506q comes with a slightly disappointing set of cameras, in a 5MP main camera at the rear and a VGA unit on the front. Most devices which fall in the price range of this one pack much better specifications. Domestic manufacturers usually provide 8MP cameras, which Chinese ones offer 13MP units albeit at a slightly higher price.
The VGA unit at the front is again a little disappointing. We would've loved to see a 2MP unit instead; after all, apart from video calls the youth of today often use the front camera on their phone for self-portraits, etc. Like is the case with the rear camera, other manufacturers offer better specifications with the front camera too, at this price point.
All in all, the cameras leave a lot to be desired at least when it comes to specifications on paper, however, we do not know of the quality as yet, which might change things a bit.
On the storage front, the device packs a regular 4GB of ROM which you see on almost every phone coming out today. The device features expandable storage, which again is a standard. MicroSD cards up to 32GB can be used.
Processor and Battery
The phone comes with the MediaTek MT6589 processor which you find on most budget phones from domestic and Chinese manufacturers. However, this does not mean that the processor isn't powerful enough; we believe that the MT6589 is in fact one of the best (if not the best) low cost processors in the market. It gives you enough processing power while keeping the value proposition factor intact.
You might not be able to take the most out of this powerful processor due to RAM limitations; the device features just 512MB of RAM which is definitely not sufficient for today. While most high-end devices are coming with 2GB of RAM or more, budget and mid-range devices are gradually tending to the 1GB RAM mark and the 506q is definitely a disappointment.
The phone comes with a standard 2000mAh battery which should take you though one full day without hassles with moderate usage, while another round of charging might be required by evening if you're a heavy user.
Display and Features
The Lava Iris 506q features a 5 inch display, which is like taking the safe side. While most people like big screen phones these days, some purists still prefer smaller devices, and this is where a 5 inch screen probably acts as the balancing factor. It is a size which both groups of people can use, although it might need a few days of getting used to.
This display comes with a qHD resolution 960×540 pixels, which again is something very average. While phones like the Canvas HD come with 720p screens, some like the Lava Iris 505 still feature WVGA displays. That is why we think that qHD would be average of the two. The display will let you enjoy movies and multimedia, while being efficient with the processor unlike 720p and 1080p screens which often lead to overburdened processors.
Looks and Connectivity
The device comes in candy bar form, and looks quite sleek and elegant in the pictures. A lot would depend on the build quality too, because that will be the factor which decides how the phone 'feels'.
Connectivity wise the phone comes with 3G (21 Mbps) , Wi-Fi 802.11 b/g/n, Bluetooth, GPS, 3.5mm audio jack and FM radio.
Comparison
Out of the innumerable budget quad core devices in the country, phones like iBall Andi 5h Quadro, iOcean X7, etc.  (just to name a few) can pose as serious threats to the Iris 506q.
Key Specs
| | |
| --- | --- |
| Model | Lava Iris 506q |
| Display | 5 inches qHD |
| Processor | 1.2 GHz quad core |
| RAM, ROM | 512MB RAM, 4GB ROM expandable by up to 32GB |
| OS | Android v4.2 |
| Cameras | 5MP rear, VGA front |
| Battery | 2000 mAh |
| Price | 11,700 INR |
Conclusion
The phone looks good, and we hope the build quality complements the looks. However, it has to be admitted that the phone is overpriced for what it has to offer. An 8MP rear camera, a 2MP front camera, and 1GB of RAM is what would be expected of a phone costing almost 12,000 INR in the market.
Unless the price drops by a fair amount, the device will not see a lot of buyers.