Sometimes when you are trying to use Navigation services on your smartphone, you will realize that GPS (Global positioning system) Interlocking takes too much time. The "Searching for GPS" written on your screen can be really frustrating when you are heading for a destination.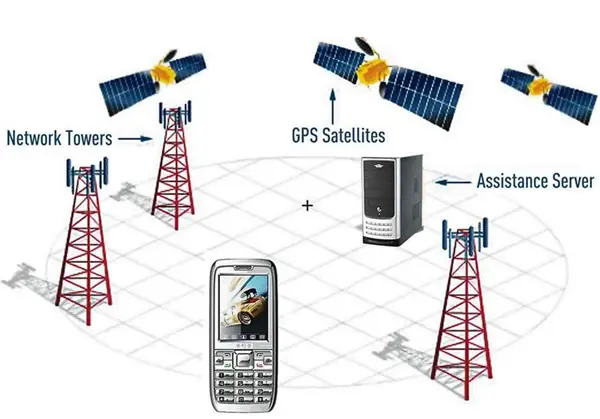 This anomaly is more evident in phones from domestic manufacturers like Micromax and XOLO which mostly have AGPS instead of GPS and the AGPS option is turned off by default.
When you turn GPS on it takes some time to fix your location and three satellites are required to pin point your location. This should take somewhere between 30 seconds to 2 Minutes if your device has proper GPS support hardware and is in Line of sight of satellites.
A-GPS or Assisted GPS uses radio signals from satellites as well as assisted servers like your cellular service providers to triangulate your location. This process is faster as compared to GPS locking. It requires up to 2 satellites to get through. How AGPS is implemented mostly depends on manufacturers and cellular service provides
Now that you have a basic knowledge of what GPS and A GPS means, follow the following steps to rectify you navigation problem:
Step 1: Go to Settings Menu on your Android phone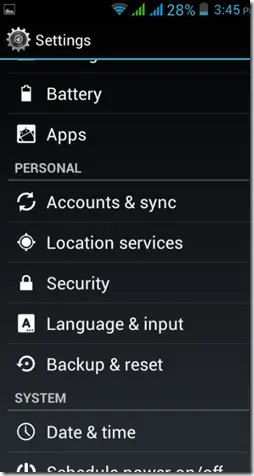 Step 2: Go to Location services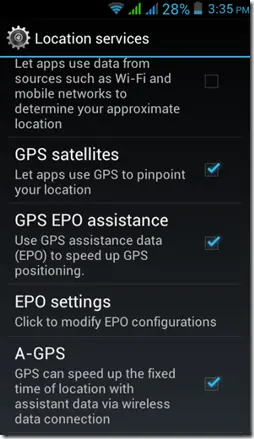 Step 3: Check the GPS Satellite option
Step 4: Also Check the GPS EPO Assistance and A-GPS options
Step 5: Once this is done you can log in to your navigation App and GPS will work just fine
This method of GPS interlocking will  tax your battery and your battery will drain faster. This will also require internet connectivity. You can check the following Video to see GPS navigation fixed using above procedure. If your Phone is rooted, you can enjoy more options to solve your GPS woes. You can Download Apps like FasterGPS and FasterFIX to significantly improve GPS Locking time and get better position accuracy. Rooting is required because  by default the phones come with sattelite data of their original country.
GPS navigation using A-GPS [Video]