Nokia Lumia 1020, the next big thing from Nokia as arrived. The phone has arrived slightly earlier than what we had expected, after the launch of Nokia Lumia 925 few weeks back. As per the Invite received from Nokia, the press event will be held on 26th September 2013, where the official pricing and availability details will be unveiled.

Nokia Lumia 1020 has been adored worldwide because of its 41 MP camera which as Nokia claims is much more than the MP count. The camera is the perfect combination of hardware quality, precise engineering and Software compatibility.
The 41 MP camera comes with stack of 6 Carl Zeiss lens. The entire lens assembly moves to provide vibration offset as part of the Optical Image Stabilization process. This camera can produce a 5 MP image by combining 7 pixels into one Ultra pixel by using a sophisticated algorithm. You can read the complete detailed description of Nokia Lumia 1020 camera by clicking on the linked post.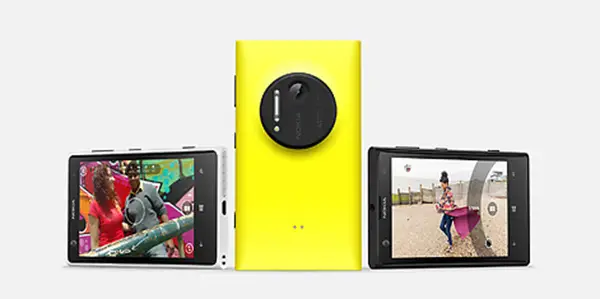 Apart from the camera features, this phone is powered by Snapdragon S4 dual core processor clocked at a frequency of 1.5 GHz. The 4.5 Inch AMOLED ClearBlack PureMotion HD + 1280 x 768 display will give you wonderful outside visibility and wide viewing angels. The RAM capacity is 2 GB and the Internal Storage is 32 GB (can't be extended). You will also get cool accessories like Camera grip and wireless charging jacket with this smartphone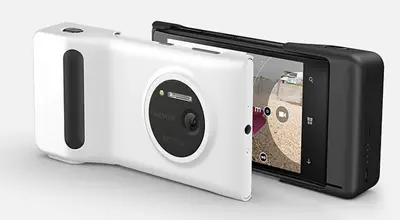 For further insight and detailed analysis of hardware specifications you can read our Nokia Lumia 1020 Quick Review. With the future of Nokia as we know it under clouds, this could be the flagship device we all will remember Nokia by. The fine product is a result of close coordination between Microsoft and Nokia, something you don't see in Android smartphones that often. The price can be expected to lie between 40,000 INR and 45,000 INR.
Key Specifications
| | |
| --- | --- |
| Model | Nokia Lumia 1020 |
| Processor | 1.5 GHz Snapdragon S4 Dual core |
| Display | 4.5 Inch, 1280 x 768 |
| RAM/ ROM | 2 GB/ 32 GB |
| O.S. | Windows Phone 8 |
| Camera | 41 MP/ 1.2 MP |
| Battery | 2000 mAh |
| Price | To be announced |