India's first super hero Krrish will now be seen on your smaller Windows Smartphone,pc and tablet screen before the big screen release in November. The game will give you Krrish 3 experience and includes Krrish 3 characters along with numerous weapons and extensive graphics.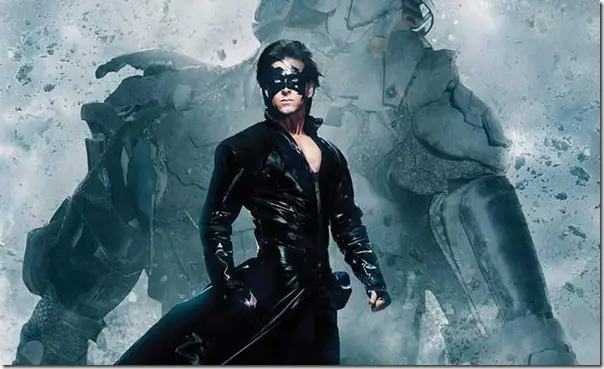 "Krrish 3 is our most ambitious project till date and I want everyone to have the best Krrish experience. The Krrish 3 game on Windows smartphones and tablets combines the best of Krrish for a mind-blowing user experience. I'm extremely glad to bring this game to our fans first on Windows and I'm sure they will love playing the game!" said Hrithik Roshan.
The game consists of six levels, three of which are set in the old city and three in the newer parts of Mumbai. You can choose to be any of the four characters which include Krrish, Kaal , Kaaya, and Frogman and can challenge players worldwide with the support of multiplayer option.
The Windows phone users can download the game by clicking here. Starting from October 14th you can go to any Windows phone retail store or Windows Experience Zone and participate in a Krrish 3 contest. Lucky winners get to celebrate with Hrithik Roshan and the lead cast of Krrish 3. One family will also win a vacation in Switzerland.
Same publicity strategy was adopted by franchise "Chennai Express" which also launched an Android game to promote the movie. Krrish 3 game will although makes more sense for it is a superhero action flick. This partnership between Windows phone and Krrish 3 will be beneficial to both parties this festival season. For Windows tablet and PC's the game will be available by the end of the week and can be downloaded from the Windows Store.
"Krrish meets gaming meets Windows – a truly unbeatable combination! We are delighted to announce the Krrish 3 game exclusively for Windows smartphones, tablets and laptops. With the amazing game play, graphics, characters and weapons, the Krrish 3 game is a must-have for all Windows users," shared Amrish Goyal, General Manager, Windows Business Group, Microsoft India. He further added, "Over the next few months, Windows users can look forward to many more such exclusive and exciting experiences."