It's a known fact that Apple fans eagerly wait in long queue's to get the first opportunity to buy the beloved iPhone and now we have good news for Apple Fans in India! Apple will launch its latest iPhone 5c and iPhone 5s in India on November 1 as we reported earlier and you can win free passes to the event which will be carried across 10 major cities of India.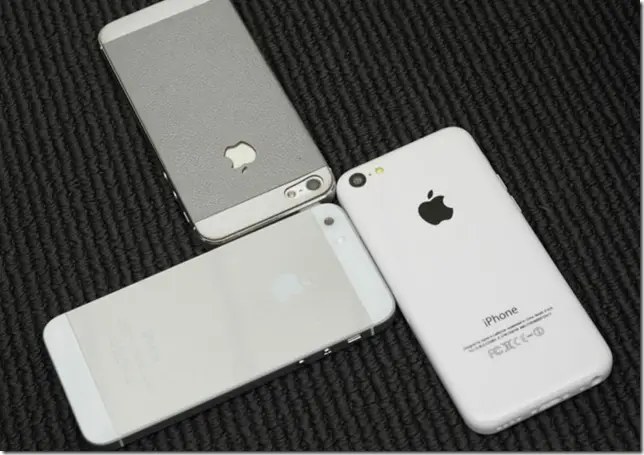 The event will take place in New Delhi NCR, Mumbai, Bangalore, Chennai, Hyderabad, Kolkata, Pune, Ahmedabad, Chandigarh and Ludhiana and you can register yourself by clicking here, and if you are amongst the lucky shortlisted users you can win a chance to watch the event unfold . Those who attend the launch event will have the chance to be among the first few lucky people to buy the new iPhone 5 in India.
The Apple iPhone 5c is the first polycarbonate body phone from Apple but is in no way a cheaper iPhone we all expected it to be. Apple will sell it for a premium price beginning from 41,900 INR for 16 GB version, which makes us question apples decision to choose iPhone 5c over iPhone 5.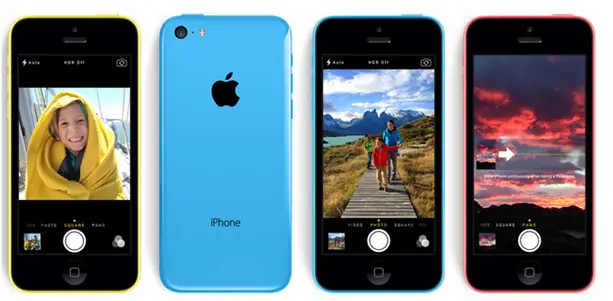 Under the hood Apple iPhone 5c comes with Apples A6 chipset similar to iPhone 5 and sports the Apple's signature Retina display which is one of the best IPS LCD displays around. On the software front it runs on new and improved iOS 7.
You can extract 10 hours of battery backup from this device something which cannot be said about iPhone 5 running on updated iOS 7 and apple has also improved the iSight camera in this phone. You can read the complete details about the specifications in our iPhone 5c Quick Review.
The Apple iPhone 5s is the latest and best from Apple and has blown away the benchmarks (and yes apple doesn't cheat in benchmarks)This phone packs the latest 64 bit A7 chipset which is based on ARMv8 instead of ARMv7 we have seen in 32 Bit computing so far. This new technology is a preparation in advance for future technology and is a decision in the right direction.
The phone also comes with an "iTouch" fingerprint scanner which is underutilized on this device and for now will be used for unlocking the phone. HTC One max's finger print scanner provides better use of finger print scanner by allowing you to customize launch of any 3 apps by scanning different fingers. But apple has provided the scanner just where it should which can't be said about HTC One Max.
The phone comes with improved 8 MP camera with TrueTone flash (to eliminate problem of washed out colors) and will provide you with a battery backup of 10 hours. You can read complete details of hardware specs on our iPhone 5s Quick Review.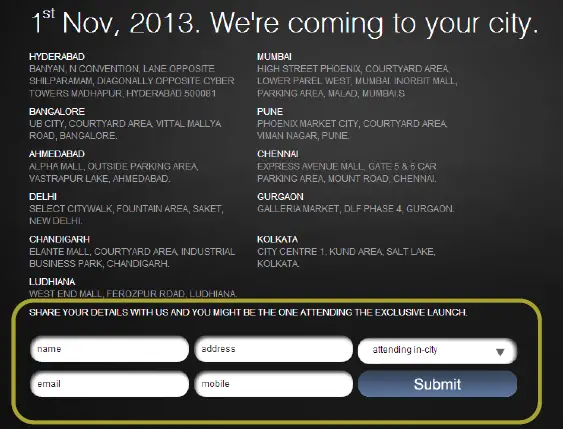 Once again you can register to try your chance to win free ticket to the launch event by clicking here. The 16 GB iPhone 5c and iPhone 5s will be priced at Rs. 41,900 and Rs. 53,500 and you can also buy this phone from Infibeam soon. For 32 GB iPhone 5c you will have to pay 53,500 INR which is equal to iPhone 5s 16 GB and thus won't be a good deal.