The latest device on the block from troubled manufacturer BlackBerry, the Z30 went on sale in India recently with a hefty price tag of 39,990 INR. BlackBerry would hope that the phone revives BlackBerry as a premium brand, after the company reported losses. Speaking of the device per se, it does come with some decent hardware, but some might feel that the device is over priced, especially when compared to other Android phones with similar features.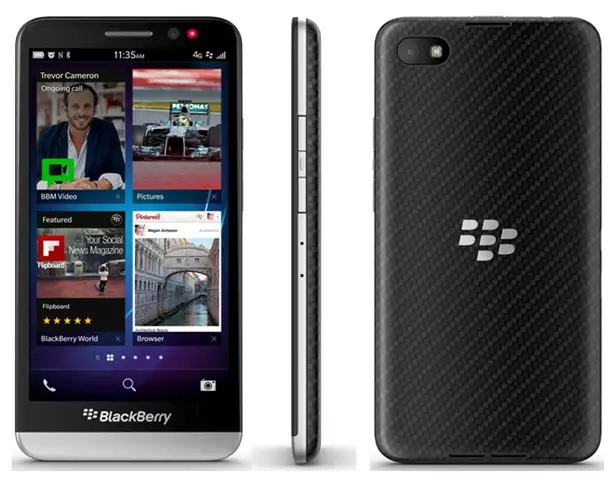 Camera and Internal Storage
Not going for bling (i.e., 13MP), the Z30 features an 8MP main shooter at the rear which can be tagged 'modest' thanks to other cameras going around. You can find phones in India priced as low as 6k INR featuring 8MP cameras – but if you have even the slightest experience with smartphones, you'll know that more than one ocean lies between these two seemingly identical shooters. The 8MP on the Z30 will be way better than an 8MP you see on cheap Android devices, partly due to the components and partly due to software optimization. The Z30 comes with a to-the-point 2MP front-facer which will let you make decent video calls.
The phone comes with 16GB of ROM, which is not bad but considering the price at which the phone comes, you bet that buyers will complain of low internal storage. BlackBerry could've gone with 32GB instead and made buyers happy. However, the phone does come with a microSD slot which can be used to expand phone storage by up to 64GB.
Processor and Battery
The phone comes with a MSM8960T Pro Snapdragon from Qualcomm, which is basically a quad core processor running at a frequency of 1.7GHz. You can expect the phone to have blazing fast performance. Running on the latest BlackBerry OS, 10.2, no UI lag is as good as guaranteed. The device also has 2GB of RAM which is about the average for a high-end device of today. With a quad core processor and 2GB of RAM, you can expect the device to have great performance, which includes the ability to multitask efficiently.
The Z30 features a 2880mAh battery, which again stares at the current average for a 5 inch smartphone. You can expect about one day of usage on the device, when used like a smartphone.
Display and Features
The device features a 5 inch Super AMOLED display, which comes with a resolution of 1280×720 pixels. At a price of almost 40k INR, you do expect a full HD display. This is where the phone might not appeal to multimedia and gaming freaks, since most devices in this price range offer full HD displays and some even offer better processors.
The phone will be running on BB OS 10.2 out of the box, and will have Adreno's 320 on the graphics department. You can expect the phone to handle graphic intensive games without much hassle.
Looks and Connectivity
The device does stand out from the usual BlackBerry design. The reason behind this is that not many BlackBerry phones are of full-touch type, which causes a departure from the routine design.
On the connectivity front, the device features WiFi, Bluetooth, GPS, LTE, USB, etc.
Comparison
Buyers having a budget of about 40k INR might consider other devices like the following which come in the same price segment, and invariably offer better specs – HTC One, Samsung Galaxy S4, LG G2, etc.
Key Specs
| | |
| --- | --- |
| Model | BalckBerry Z30 |
| Display | 5 inches, 1280x720p HD |
| Processor | 1.7 GHz quad core |
| RAM | 2GB |
| Internal Storage | 16GB, expandable by up to 64GB |
| OS | BB 10.2 |
| Cameras | 8M/2MP |
| Battery | 2880mAh |
| Price | 39,990 INR |
Conclusion
Although the device does feature a decent processor, good screen, etc., it might not be enough for the average buyer, who will find that the device does lag behind the competitors in more than just one segment. Most other devices in it's range come with a full HD display, offer a 13MP main camera, and some even feature larger batteries, which makes it clear that the Z30 is not the king of the high-end segment by more than just a margin. Phones like the LG G2 and Sony's Xperia Z1 might be better options for buyers looking for cutting edge technology along with decent features.
Blackberry Z30 Hands on Review, Features, Camera, India Price and Overview [Video]