It has been long rumored that Nokia has been working on an Android phone, even after the deal with Microsoft, which hasn't completely gone through. Sources from The Verge have now confirmed that the pic unveiled sometime back by @Evleaks, a trusted leak source, are of Nokia's Android phone!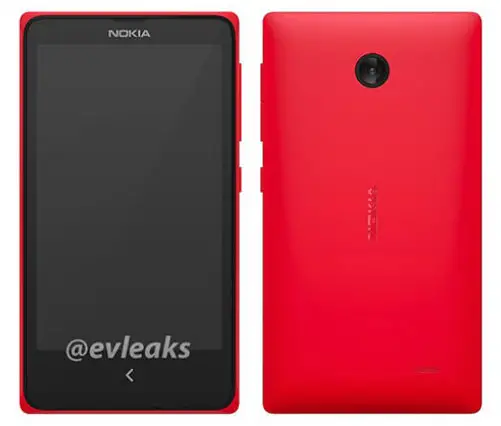 This new Nokia Phone, codenamed Normandy will be running a forked version of Android and support major Android Apps. This phone will be a part of budget phone segment next to Asha series. The phone will come with Nokia's own services like Nokia HERE maps, Music store, etc and also have support for various other major Android Apps.
This phone will allow Nokia to compete in the Mid Range budget segment between Lumia Devices and Asha series devices and provide stiff competition to cheap budget phones almost all of which are offering similar specs.
Though Microsoft reportedly earns 2 Billion dollars per year as patent royalties from Android platform, it can be safely assumed that it won't be interested in propagating Android ecosystem once the takeover is complete. Nokia is expected to launch this phone in February next year.
Android on Nokia phones has been a much awaited combo, which was expected to never take shape. The Android on Nokia will be heavily customized and would just be a means to integrate more popular apps which wasn't achieved through Asha series.