China's Gionee is fast making inroads on the international arena, and devices like the Elife E6 and Elife E7 stand proof for the fact that companies like Gionee can look to make it big internationally. The Elife E7 was unveiled a few weeks back, and with the latest Snapdragon 800 processor and a 16MP camera, the device surely proves more than a handful.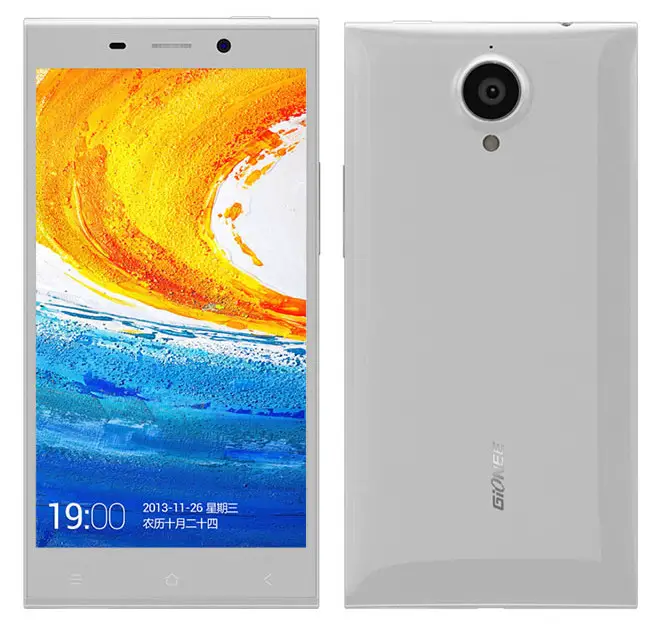 Hardware
| | |
| --- | --- |
| Model | Gionee Elife E7 |
| Display | 5.5 inches full HD |
| Processor | 2.2GHz/2.5GHz quad core |
| RAM | 2GB/3GB |
| Internal Storage | 16GB/32GB |
| OS | Amigo OS based on Android |
| Cameras | 16MP/8MP |
| Battery | 2500mAh |
| Price | Rs. 26,999/ Rs. 29,999 |
Display
Although I personally am not a fan or phones with screens as large as 5.5 inches, but for those looking for a phablet the device should be ideal. As mentioned, it comes with a 5.5 inch screen which packs a full HD resolution which has come to be the standard as we progressed into 2013. The display will be handy when browsing the net, with text very visible with clean, un-pixelated lines. Also, multimedia lovers will love this one for the large screen and reasonably high pixel density.
Camera and Storage
The phone basically advertises itself while boasting the 16MP camera. According to Gionee, the camera module on the phone is custom made for the Elife E7, and is the world's most sensitive mobile camera. Gionee's claims aside, we do think that the phone will prove handy for photography enthusiasts and casual users alike. Oh and, the device goes big on the front as well, including an 8MP camera that's not just for video calls, but 'selfies' as well.
The phone comes with 16GB on-board ROM with the 2GB RAM version, while the 3GB RAM version does 32GB on-board. However there's no microSD expansion, so going for the 32GB variant would perhaps make more sense.
Processor and Battery
The Elife E7 features Qualcomm's two most powerful processors. While the 3G version of the phone packs the standard 2.2GHz quad core Snapdragon 800, the LTE variant which is priced a notch higher comes with the 2.5GHz one. Either way, you are bound to get some extreme horsepower from beneath the hood which should take you through 1-2 years of usage without hassle.
The Snapdragon 800 has proven to be a great power-management chipset as well. However, the Elife E7 comes with only a 2500mAh battery which probably isn't as per expectations. The device will, in most cases, die on you by evening if you are among the heavier users. However, moderate users will manage to get through one day on a single charge.
Form Factor and Competitors
Design
The device is in a way reminiscent of the Lumia series from Nokia, without not a lot of unique features to its design. Nonetheless, it is different enough to not be called a copy.
Competitors
Conclusion
The device definitely is one to look out for, thanks to its camera and powerful processor. However, pricing for India, which is yet to be known will play a major role in deciding the device's value for money factor. Gionee can go aggressive and price the device around 25k INR, which will mean it will be cheaper than Google's Nexus 5 which sells for 29k INR for the 16GB variant.