Update: 25/12/13 The Xolo LT900 4G is up for sale at Rs 16,999.
XOLO managed to grab headlines across publications from around the world after unveiling their LT900 which is among the first (if not the first) Indian phones to feature 4G LTE connectivity. Although it'll probably limited to the Airtel network, it will still be something which will make Indian tech enthusiasts rejoice. Let us go ahead and talk about what else the phone does better than the rest.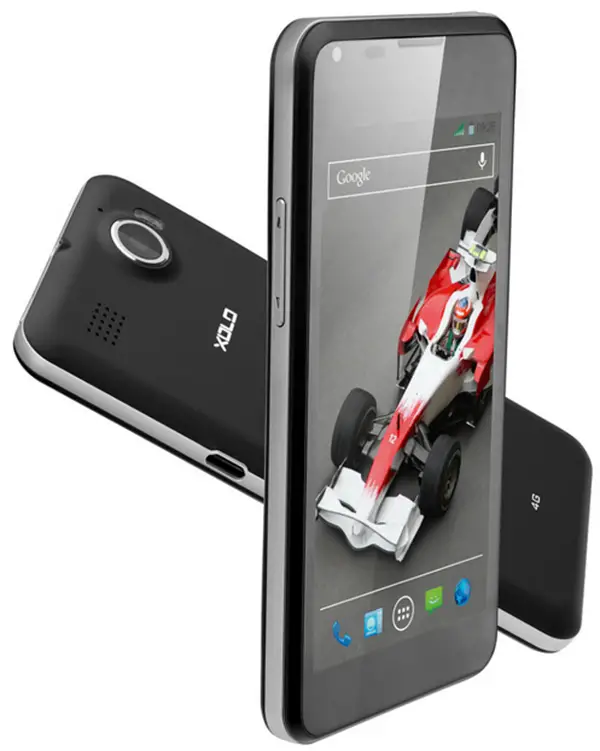 Hardware
| | |
| --- | --- |
| Model | XOLO LT900 |
| Display | 4.3 inches 1280 x 720p |
| Processor | 1.5GHz dual core |
| RAM | 1GB |
| Internal Storage | 8GB |
| OS | Android v4.2 |
| Cameras | 8MP/1MP |
| Battery | 1820mAh |
| Price | Rs. 16,999 |
Display
Very interestingly, XOLO have gone with a rather small screen size of just 4.3 inches. This is perhaps what you would expect in a 'mini' version of a flagship; however XOLO thinks otherwise. It is probably something which folks at XOLO would've thought over and over, since 4G LTE is bound to extract more juice from the phone's battery than ever before, and which is probably why XOLO included only a 4.3 inch screen.
This display comes with an HD resolution of 1280 x 720p which is indeed quite good for a display of that size. You will probably not complain about low pixel density; small screen size will be the favourite among all.
Camera and Storage
The LT900 packs a camera duo of an 8MP rear and a 1MP front, which means the device does go easy on the imaging segment. Not that 8MP is outdated, but the reaction comes from seeing other manufacturers include 13-16MP cameras. Again, we do not expect the LT900 to be XOLO's flagship, so an 8MP could well make sense given pricing is done right.
Manufacturers are slowly but surely starting to take note of consumer's pleas for better internal storage. After seeing a whole lot of domestic phones feature a paltry 4GB on board ROM, we're indeed getting to an 8GB average, which is what the LT900 will also do. Of course, there will be a microSD slot which again, will likely be engaged to expand storage.
Processor and Battery
The LT900 impresses with a Qualcomm Snapdragon S4 processor, however, there's only a dual core variant of the S4 that will be powering the LT900 which again is not bad. This because, the phone's USP clearly is the 4G LTE connectivity it features and not pure processing grunt. The dual core processor runs a 1.5GHz and will be able to go through your daily tasks with quite a bit of ease. However, do not expect the phone to be your portable gaming console, if you want to be a happy user.
The device disappoints slightly with just an 1820mAh unit to take care of the power hungry internals of the phone. Getting through one whole day will be a gruelling task, especially if you make use of the 4G LTE connectivity the LT900 features.
Form Factor and Competitors
Design
Nothing much to speak of on the phone's design; the LT900 comes with a standard minimalistic design that we've seen on a whole lot of XOLO phones prior to this one. However, something interesting and rather unusual is the micro USB port positioning, which is now at one side of the device instead of the usual bottom or top.
Competitors
HTC One SV
Samsung Galaxy S2
Conclusion
There's nothing Earth shattering about the XOLO LT900 if you are looking for a performance phone. However, if high speed data tends to catch your fancy, the 4G LTE feature of the phone might impress you much. Other than that, the phone is pretty much an average release, except the smaller than average screen, which in itself opens up a whole new market for the LT900 to be exploited.