Few employees from the Microsoft Garage (a committee specially designed to promote the innovative thinking of the employees), designed an application named as Guardian. Its name very well defines its purpose of looking over you all the time when you are out of home. Looking at the prevailing circumstances about the security of a women in India, these employees developed this application for the noble cause.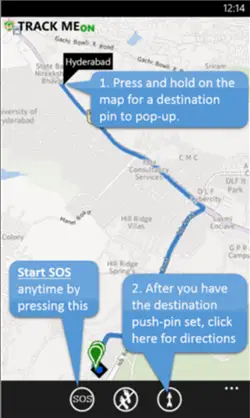 This application is available for all the Windows Phone OS based devices for free. Whenever you feel unsafe while travelling in the city, you just need to turn on that application. This application will use the location services on your mobile phone to track your location all the time. So make sure that your phone is charged to a good extent else you may be draining out your phone to get switched off.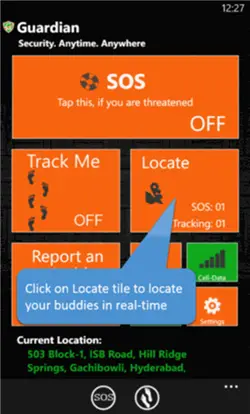 This track me feature available on the phone will be able to show your real time location on the Windows Azure cloud based service and Windows Bing Maps. In case of any emergency you just need to press the SOS button. This will send as SMS to everyone listed in the emergency contact list, post an update on the registered Facebook Groups (if you have mentioned any in the application) and send an e-mail to all your buddy's (mentioned in the Guardian Application).
All the data related to that actions taken by this application will be mentioned under the section named preferences. Apart from this you will also be updated with Police Station Contact details as your location is updated. You can download this application form the Windows Phone Store