The Call Waiting feature on your smartphone is very essential service which lets you hear beep notifications of an incoming call when you are already busy attending another call. This way you don't miss important calls and have the freedom to take call in the sensitive period when you are expecting important calls. In response to a few queries that we received, this article will tell you how to enable call waiting on your Android smartphones.
The Call waiting option is not as conspicuous particularly in Android jelly bean operating system. Follow the following steps to activate call waiting on your Android smartphones.
Step 1: Go to the Dialer present on your Android Home screen.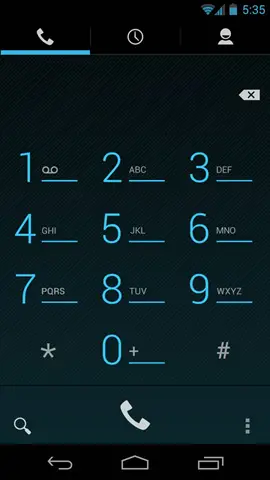 Step 2: Tap the options button to generate a list of options.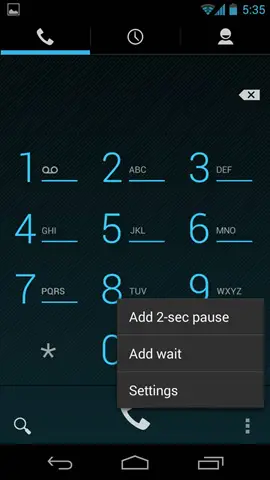 Step 3: Tap the settings label to access Call Settings.
Step 4: Find the Additional Settings Tab in the Call Settings Menu and Click on it.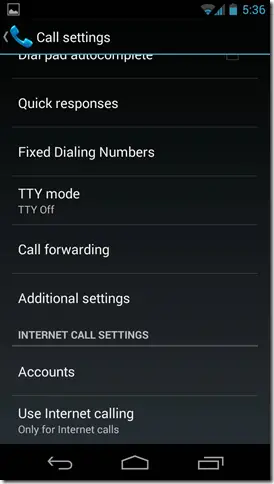 Step 5: Check the call settings option and you are good to go
Alternatively if you are among the rare few people, who need to turn call waiting on and off regularly, you can also opt for the following Hazel free path.
Step 1: Download Call waiting Enabler App from Google PlayStore (Free)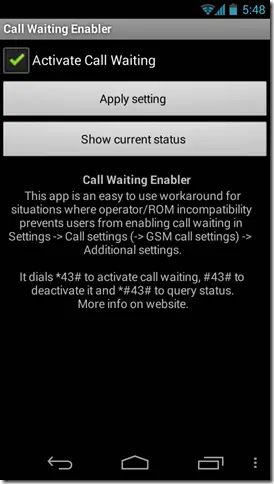 Step 2: Check the "Activate Call Waiting option" and Click on "Apply setting"
You can also directly dial and call *43# to activate call waiting, dial #43# to deactivate it and *#43# for status query. Hope this will help you activate call waiting on Android ecosystem, in case you face any other problem regarding the same, you can let us know in the comment section below.