Has we have iterated in the past, Battery is one of the major limitations of smartphones today, especially the budget Android phones that we have seen in Indian Market. Most of the domestic manufacturers will provide you with high-end features at competitive price range but often neglect the battery, which is an important prerequisite for uninterrupted enjoyment of those high end features. Based on usage pattern there are 3 types of users.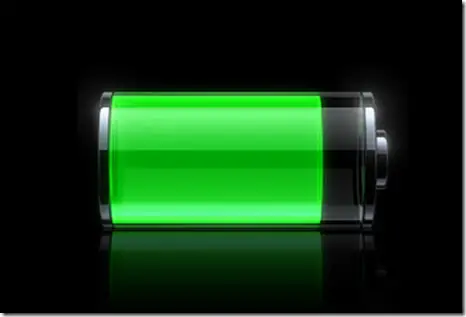 Light, Moderate and Extensive User
Light users mostly use their smartphones for calling and messaging. They occasionally surf the web (often during their daily commute), engage in Social Networking and play light games like Subway Surfer, Temple Run, etc. Such users need not worry much. You can comfortably get through your work day on a full charge.
In addition to this, Moderate users engage in high end gaming for 20 to 30 minutes, often use GPS navigation click many pictures and watch a few You tube videos daily. The Extensive users on the other hand are constantly involved in high end gaming, have constantly turned on GPS and other location services, Geo tag images, have pedometer on for measuring their daily footsteps and more.
Moderate users can get away with a Battery bank at their disposal, Whereas Extensive users are advised to also keep that charger Handy. Needless to say, if you switch from extensive to moderate user you will save some valuable battery juice.
Here are some Tips that will come in Handy to significantly improve your battery for up to Moderate users.
1) When at work, most people need Data connectivity only for various notifications and Updates. It is Advisable to switch to 2G networks. You can switch back to 3G HSPA+ connectivity later when you are not otherwise engaged .Follow these steps to achieve this : –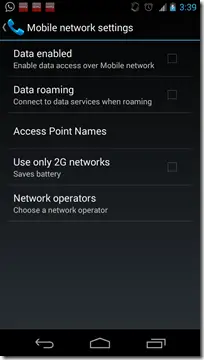 a) Go to Settings
b) Tap into "More" option
c) Click on "Mobile Networks" and check the "Use only 2G networks"
2) Keep the Power Widget on Home Screen and you can conveniently use it to switch off Wi-Fi, GPS, Bluetooth and lower display brightness according to your usage scenario. For example, when indoors you can do with little brightness and you can increase it when you step outside.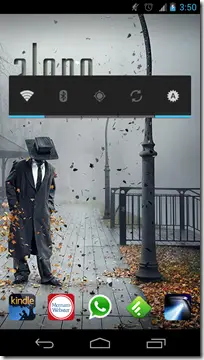 Recommended: Why You should buy a Phone with Removable Battery!
3) You can reduce the screen timeout duration by using following Steps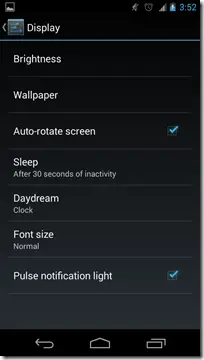 a) Go to Settings Menu
b) Tap in Display
c) Select sleep time as (30 seconds or perhaps 15 seconds)
4) You can also turn-off the phones Vibration function. If you are using Android 4.2 or higher you can follow the following steps to achieve this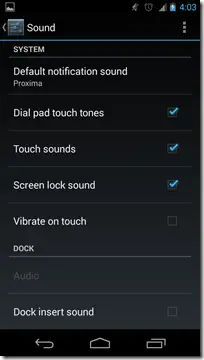 a) Go to settings Menu
b) Go to Display and Sound / Sound
c) Uncheck the "Vibrate on Touch option"
5) You can install a battery management App like Battery Doctor, which can tell you about bad apps which ungracefully tax your battery. However, refrain from installing aggressive task killers. These are most often not required and also heavily tax your battery.
Following these tips and tricks will definitely make conspicuous difference to your battery life. If you are using an AMOLED screen keep the background wallpaper mostly black to conserve battery. The Black color is portrayed by switched off pixels in AMOLED Displays. You should also turn off unnecessary widgets and Live wallpapers. To further solve your battery woes, you can carry a battery bank or battery pack with you. If you carry a phone with removable battery, you can also purchase an extra battery and keep it in your travel gear.
Answer Why You Should Buy Battery Pack For Your SmartPhone [Video]