There is good news for Tech fans living in and around New Delhi. Huawei Club, which is an interaction platform for Huawei fans, is coming to Delhi, this Saturday on 18th January. At the invite only event, you get the chance to participate in various technology based contests and win Huawei Smartphones and many more goodies!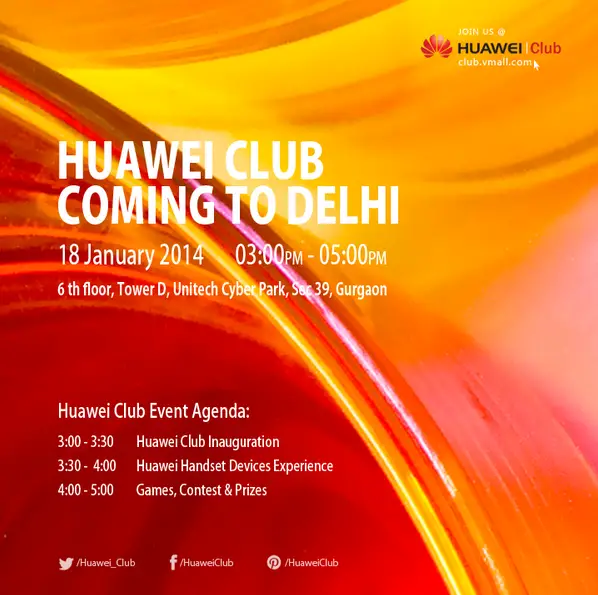 To get an Invite to the event, you can register and login to Huawei Club forum and leave your contact details as comment to the invite post. Yes, this not the best of ways and it's unsafe to flash your personal contact details on the World Wide Web, but dedicated fans and those who won't mind can carry forward and register.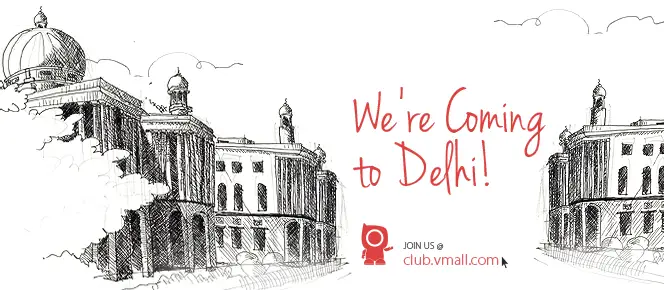 Huawei club invites everyone to be a part of the tech fest and share your ideas to reality, experience devices, network with people from different genres and enjoy. The Venue details and timings are as follows.

Source: Huawei Club