Most smartphones these days (especially the ones that fall in the budget segment) come with expandable storage. However, applications can only be installed to the phone's main (on-board) memory, which does hamper our usage by a fair amount. Many have thought of this restriction of not being able to move apps to external storage as unreasonable, but Google, the company behind the awesome success story called Android would disagree.
This is primarily because the inconsistency between various types of expanded storage media. Android devices most commonly use microSD, and as you might know these come in all sorts of capacities and speeds. The one thing the Android OS has to look after is app loading speeds – this is given higher priority over anything else when it comes to storage.
MicroSD cards can be much faster than the in-built ROM, but at the same time can be much slower as well. MicroSD cards have a 'class' associated with them. These usually range from class 2 to class 10, with a difference of 2 between each, i.e., it goes like class 2, class 4….class 10. Quite obviously, higher the class, higher is the speed. As you would expect, same goes with cost – faster ones are more expensive.
Since Google has no guarantee what class you would be using, the company put a limitation on its Android OS to restrict users from moving complete apps to external storage. However, some lightweight apps can legitimately be moved to external storage, which is usually not enough. Root users have a lot more control over this; there are tonnes of 3rd party apps that help you move your applications to external storage.
Ok, here's how you can move your apps (without rooting your device) to external storage. Please note users might get different results depending on OEM customization and Android version in operation.
Log in to your Google account on your PC or Android (you would probably have done this much before)
If on PC, direct your Web Browser to this link. On your Android smartphone, you can either click on the same link or search for 'com.a0soft.gphone.app2sd' on the Play Store
This returns a list of 2 apps, which are basically the free and paid (pro) version of the AppMgr III application
You can either buy the app or go for the free trial version
Click install and wait for the app to finish installing on your phone
Once the application is installed, via a very intuitive user interface, you will be presented with the list off apps on your phone. The app will automatically find the applications on your phone which can be moved to the external SD, and upon your command will do the same for you.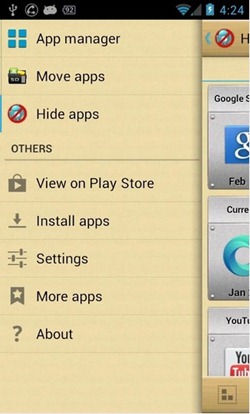 Although this should not cause any trouble for you, you might find some apps that you've moved to external SD respond slower. Yes, reason behind this is the same – more response time taken by the storage.
If you tried the app and/or have suggestions based on the same, let us know by commenting below!