Update: 12-03-2012 The update is now officially rolling out through Google playstore
WhatsApp has plugged a big privacy hole in its latest Android update and users will now be able to hide their last seen status, their photos and Status from peoples not in their contact list or from everyone altogether.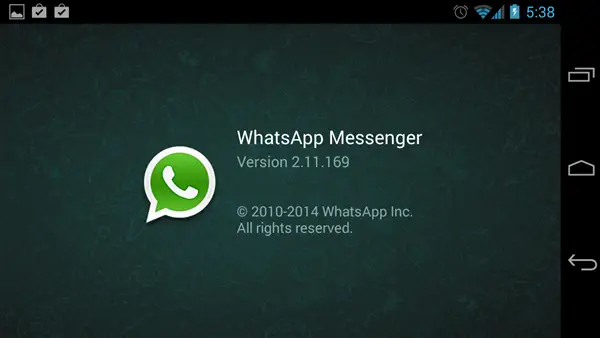 The feature should have been introduced long time ago for Android users but will feature in the next update which is yet to hit Google Playstore. Even with the new update, you won't get full control over who sees what. To prevent some one from seeing your last seen timestamp, you will have to hide it from everyone in your contact list.
You get to choose from Everyone, My Contacts and Nobody, for who can view your last seen time. Similar choices are applicable to your profile picture and status message as well. However there is a cost you have to pay to hide your info. You wont be able to see anyone's "Last Seen" time either if you block everyone from seeing yours!b hiding profile pic didn't make me disappear from my friends phone. Perhaps we will see some more changes when the update hits the playstore.
WhatsApp was recently accepted an acquisition offer by Facebook for a whooping $19 billion dollars, but the company retains its semi independent operation status. The new features will be available in version 2.11.169, which can be downloaded from WhatsApps official page. You can access privacy options under Account menu once you update to the new version. If you have problem updating to the new version, let us know in the comment section below.