Opera claims that it has more than 125 million users on basic feature phones worldwide and now they will be able to enjoy more features and an updated interface with Opera Mini 8. The browser has also been updated for Blackberry devices.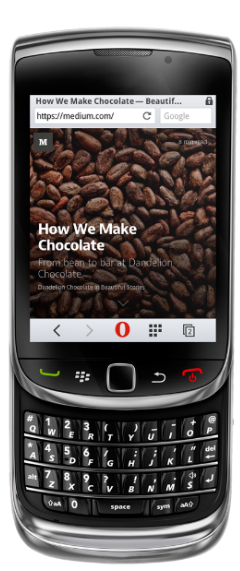 "Roughly half of our 250 million Opera Mini users are on basic phones, also called feature phones, and, today, their browser got even better," says Christian Uribe, Product Manager for Opera Mini, Opera Software. "Opera Mini 8 has a lot of new stuff to try out, including night mode and private mode, but, for us, it is also important that Opera Mini is a pleasure to look at. That is why we have redesigned it to have a fresh, new look that fits into the Opera mobile browser product line."
The new update brings Night mode which is light on your eyes, while you are browsing in the dark. The browser also brings a 'Private Tab' which works like the incognito window in Google Chrome that we are well acquainted with. The info you browse in private tab stays private and doesn't interfere with what's already going on in other tabs.
The new and improved data-savings page lets you monitor and adjust how you save data, such as setting the quality of images, all in the same place — no detour into Settings needed. You can compress your web surfing data consumption to as low as 10 percent to prolong data usage.
Take a look at the promotional video below. You can download Opera Mini 8 for free, from your Java-based basic phone or BlackBerry OS now, by visiting m.opera.com with your existing web browser.
Opera Mini 8 for Java and BlackBerry phones [Video]
)