Nokia's budget friendly Data enabled feature phone Nokia 220, was today, presented in Indian market for a price of 2,749 INR. What primarily differentiates it from rest of the Nokia feature phones is the preloaded Facebook, Twitter and Yahoo Messenger App which will allows you to have all the social messaging fun at a budget price. We got to spend some time with Nokia 220 at MWC 2014 and here are our views.
Nokia 220 Quick Specs
Display Size: 2.4 Inch QVGA, 320 x 240, 262 color LCD display
Software Version: Nokia OS
Camera: 2 MP camera, LED flash
External Storage: Extendable to 32 GB using MicroSD support
Battery: 1100 mAh, 15 hours of talk time and 24 days of standby time
Dimensions: 99.5 x 58.6 x 13.2 mm; weight 89.3 g
Nokia 220 Hands on, Quick Review, Features and Overview HD at MWC 2014 [Video]
Design and Build
Nokia 220 sports Candy bar design, which is not what we see around much anymore. The phone is very light and comfortable to hold and the several color options available makes it even more palatable. The curved back side strikes a familiarity with the Asha series and so does the icons and software interface of Nokia 220.
The display is only 2.4 inches in size and sports QVGA resolution. The display is small but works fine in the feature phone segment. The display is meant for simple feature phone functionality with occasional social media engagement. Any more than that would be expecting too much out of the humble display panel.
Camera and Internal Storage
The Camera has a 2 MP sensor and is similar to what we have seen in entry level androids. The pictures will be grainy, but there's not much you can expect from a 2 MP shooter. It's just there to check a camera box in the specs sheet. LED light is also present to be used as torch.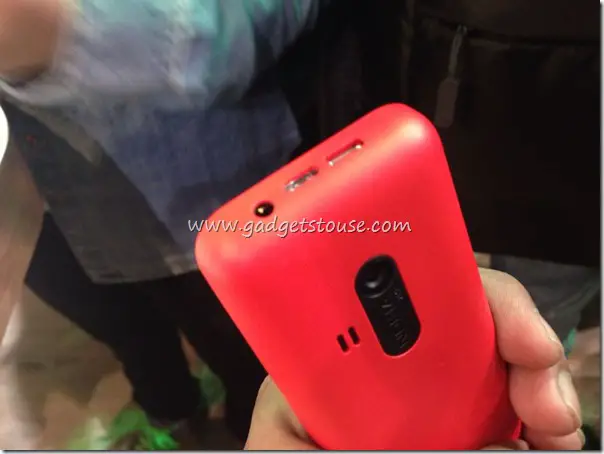 The Internal storage can be extended to 32 GB using MicroSD support. This leaves ample storage for you to carry ample music around in what can be a good secondary phone.
Battery and Hardware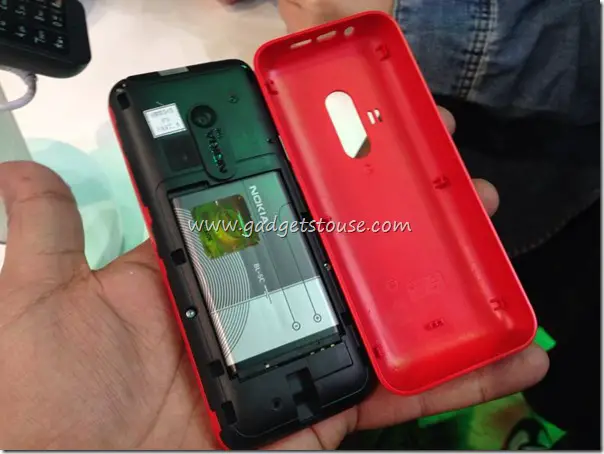 The battery is rated 1100 mAh and will offer 15 hours of talk time and 24 days of standby time. Nokia 220 can play 59 hours of music according to Nokia, and that's why Nokia feature phones are most popular ones. The phone will also support Dual SIM dual Standby connectivity, which makes it even more appealing in markets like India both as primary and secondary handset.
Nokia 220 Photo Gallery
Conclusion
In emerging markets like India, feature phones still have a huge market. Even globally, brands like Panasonic are wrapping up Smartphone business and replacing it with feature phones. The Nokia 220 will make up for a good secondary phone but the Facebook, Twitter and other social media Apps are not well suited to the humble hardware. It would be better to spend a little extra amount and opt for Nokia Asha 500 and that would also add WhatsApp to the list of Social Media Fun.