Joe Belfiore, corporate vice president of Microsoft's operating systems group started the Build Conference in San Francisco by announcing two new hardware partners, Indian behemoth Micromax and European player Pretigio. Joe also showcased prototype phones from both manufacturers running new Windows Phone 8.1 operating system.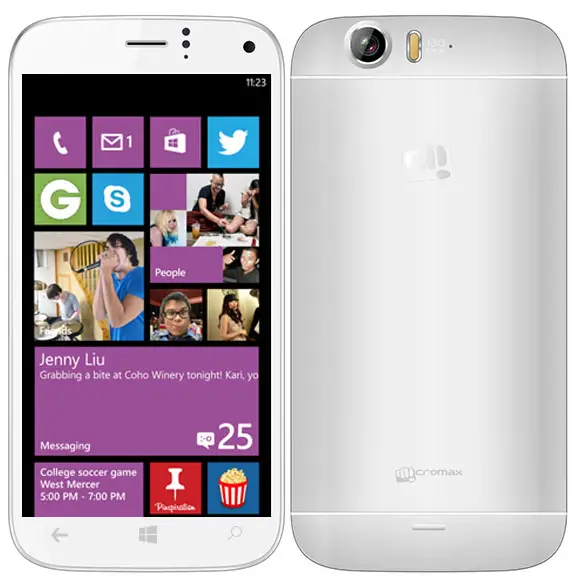 Micromax name was missing when Microsoft announced the list of 9 new partners at MWC 2014 which included other domestic manufacturers like Lava, Xolo and Karbonn. The new announced has given Micromax some global recognition and we can expect to see the expect the long rumored Micromax Windows phone to arrive in India soon.
It was also mentioned that Micromax will use Qualcomm chipset for its windows phone instead of the low cost MediaTek chipsets which dominate Micromax Devices. As Microsoft has made Windows free for all smartphones and tablets with 9 inch or lesser display size, we can expect more Windows phone in the budget price range to compete with dirt cheap Androids.
Windows Phone Operating System operates smother on budget hardware as compared to Android and it is lot more attractive after the new update. Since 10 percent of developers are Indian Citizens, it could work as a game changer for Microsoft if Windows Phone catches up in the budget price segment in markets like India.