STK Accessories, a reputed accessory maker based in UK has announced the launch of an innovative Power Bank series in India. This power bank series comprises of a Soap 3-in-1 box and a Tube Power Bank. These are highly robust and portable accessories that can provide long power to the smartphones on the go. It also eliminates the need for users to carry several different chargers with them.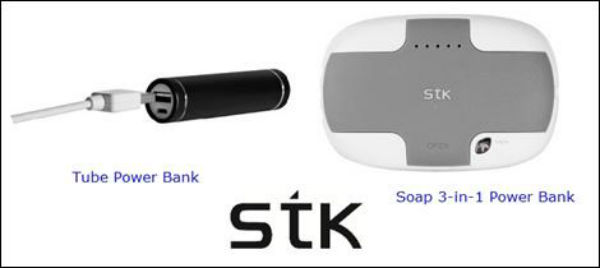 The highlight is that the STK Accessories Power Bank has capabilities that can make it the perfect portable power source for smartphones manufactured by Apple, Samsung, HTC, Sony, LG, Lenovo, Motorola, BlackBerry, Dell, Google, HP, Nokia, Panasonic and others.
The Soap 3-in-1 Power Bank is a lightweight and small, thereby being extremely easy to carry it around and it is compatible with phones that come with a micro USB connector. This power bank is priced at Rs 3,299. It delivers fast charging times offering 2 modes of output to the consumers. It includes a 4,000 mAh battery under its hood that can last up to 6 hours of charging time and 390 hours of standby time.
On the other hand, the Tube Power Bank carrying a price tag of Rs 1,499 is compatible with any smartphone and feature phone that come with a micro USB connector. It also includes a charging cable provided with the phone to charge the handset. This power bank includes a 2,600 mAh battery capable of lasting up to 4 hours of charging time.
The STK Accessories' products are usually sold via its partner United TeleLinks Limited based in Bangalore and can also be purchased from the online retailers such as Infibeam and Flipkart.