It was gossiped that Google will be bringing the remote desktop access through the next iteration of Android OS. But, it appears like the search engine giant is too eager to announce the same well ahead of the Android L version. The talk is about the Chrome Remote Desktop app on its Play Store.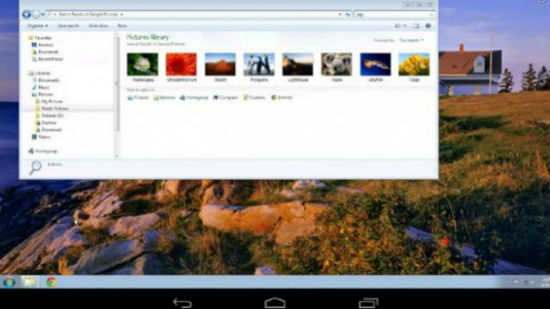 This remote desktop mobile client application allows the users to access their Mac or PC from their Android device, be it smartphone or tablet. This new app is an extension of the Chrome Remote Desktop screen-sharing service that was launched previously. This service actually allows users to share their desktop screen with any Chromebook or Chrome browser user.
As in the case of the big screen equivalent, to make use of this Android application, users will have to install an assistant application on their desktop or laptop from the Chrome Web Store. This app is compatible with Windows (XP and above), Linux and Mac (OS X 10.6 and above) computers. This assistant app installs as an extension to the Chromebooks or Chrome browser.
After this installation process, users can open the app and connect to any computer in just a click in order to manage them and navigate through the content from a remote location.
With the help of this Chrome Remote Desktop app, users can access their home or office PC right from their smartphone. Just install this app from the Play Store, allow remote access with the assistant app and connect to any PC. In our initial time spent with the App, the app works better than other remote desktop apps we have used so far.
There are reports suggesting that an iOS version of the Chrome Remote Desktop app is in the works and that it will be coming later this year.
Besides the launch of the Chrome Remote Desktop app, Google has also announced a revamped camera app that brings on board some of the most anticipated changes to the camera UI along with new features as well. This new Google Camera app is available on the Play Store and it features a large capture button that can make it pretty simple to click snaps. There is a 100 percent viewfinder in the app that allows users to capture snaps with the maximum possible resolution.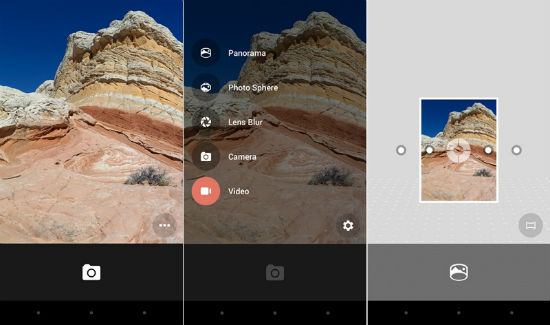 Apart from these, the camera app also adds a number of attractive software features on board that can make it easy to capture and edit pictures and they include Photo Sphere, Lens Blur and high resolution Panorama mode.
It has become a trend for manufacturers to release their standalone versions of Android apps on the Play Store so that users can update their apps without any issues. Likewise, the Google Camera app will also be compatible for all the phones and tablets that run on Android 4.4 KitKat or higher.