Megapixel is a controversial topic that leads to lot of chaos. It is a myth that the compact cameras require more of them, while photography experts believe in less. However, the smartphone manufacturers are still not able to justify on one side. Currently, the smartphones are coming with cameras ranging up to 41 MP. But, exactly how many megapixels are required for best quality images and videos? Lets take a look at this concept now.
What is MegaPixel?
Megapixel refers to the size of an image and it means one million pixels. As the resolution of the smartphone cameras and digital cameras are measured in megapixels, it means that an 8 MP camera can capture images with eight million pixels. But, there could be not much difference between images captured by a 5 MP and a 3 MP camera until they are viewed on a phone at full size. So, the high MP cameras are very much suitable for viewing snaps on a PC or for printing.
These days, most of the snaps captured by users are shared on social media and they are viewed on computers, tablets, smartphones or TVs. So, the ideal resolution for such photos can vary from 1 MP for a smartphone to 3 MP for iPad with Retina Display. Basically, to show the snaps at their best users will have to shoot them between 3 MP to 8 MP. For printing, 300 ppi is accepted as sharp as the eye can see the photo prints at this pixel density. At 300 ppi, for a 5 x 7 inch photo has to weigh in at 3 MP, an A4 print has to be shot at 9 MP and a large A2 poster print needs to captured at 35 MP, which is still less than the 38 MP photos that can shot using the Nokia Lumia 1020 camera.
It has to be understood that the increase in the megapixel count will not pave way for better quality images. But, megapixel is not the only element that is essential in photography. There are many other aspects that one has to consider and they are aperture and sensor size. Only when all these aspects are balanced, the output will be of superior quality with a right mix of colors and exposure.
What is Aperture?
An aperture is a hole or an opening that allows light to travel through it. The size of the aperture is responsible in regulating the amount of light that passes to the film. Aperture size is calibrated in f-numbers or f-stops such as f22 or f/2.2, f16 or f/1.6 and more. The more id the numeric value that you see associated with the apperture, less is the amount of light that gets through . For instance, f/2.8 allows 1X more light than the aperture size of f/4.0.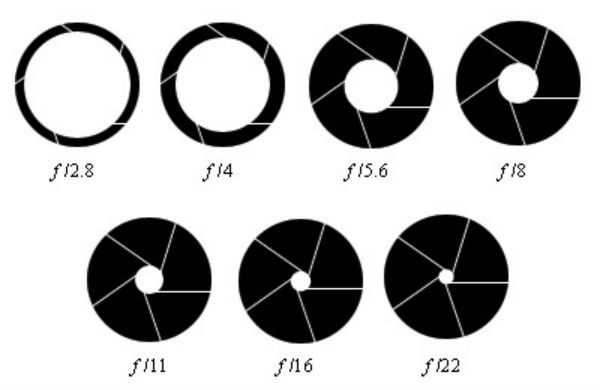 What is Sensor Size?
Next main element is sensor size of a camera that determines how much light is to be used to create an image. Bigger sensors can actually gain more information than smaller ones and hence, they produce better images. Large sensors can assist in capturing better quality images. But, such sensors require large lens and come with heavy price tags.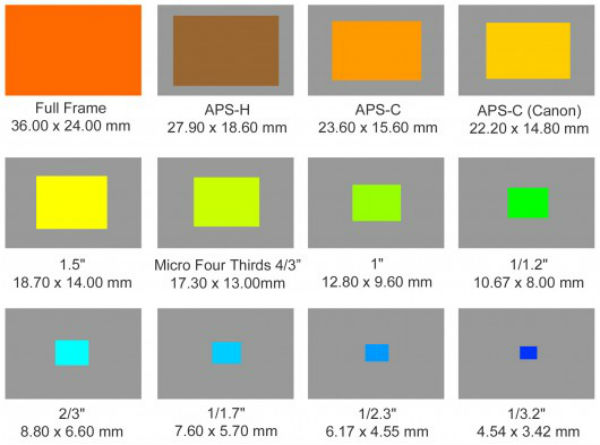 In order to capture quality images, a camera should have a right balance of megapixels, sensor size, aperture and lens quality. Understanding that the photographers are looking to own cameras or smartphones with bigger sensor sizes, manufacturers have started catering these needs by incorporating such camera units in their offerings. Also, with improved sensor technology, even small sensors can deliver much better performance.
ISO Settings
ISO measures the sensitivity of image sensor and it is usually preferred to have high ISO settings in darker environments to achieve fast shutter speeds. Users can capture crisp and lovely shots with minimal noise or grain at 100 ISO. While most of us prefer auto mode that will choose the desire ISO setting as per the conditions, adjusting the same will have a major image on the shutter speed and aperture that are needed for a well exposed shot.
White Balance
Another control that has an impact on the photos is white balance, but many users do not understand it or use it. It is related to color temperature that measures the quality of light source. It depends on the ratio of the amount of blue light to that of red light, while the green light is ignored. Setting an inappropriate white balance will cause a color shift in the image resulting in bluish, yellowish and reddish effects in the images.
High-End Smartphone Cameras
These days, smartphones cameras have started advancing and the revolution debuted with the Nokia PureView camera technology incorporating a 41 MP sensor on board. Later, Samsung announced the launch of camera centric Zoom series incorporating a 16 MP sensor at its back. But, HTC made a complete innovation with its UltraPixel camera technology. The company's flagship models launched in 2012 and 2013 – HTC One M7 and One M8 use 4 MP UltraPixel cameras that are impressive.
HTC UtraPixel Camera
The UltraPixel camera technology is an advanced imaging technology that provides a great leap in the world of imaging. This technology improves the quality of images and videos captured using the cameras. It appears like HTC has focused on the photo quality largely with big pixel sizes instead of pixel count.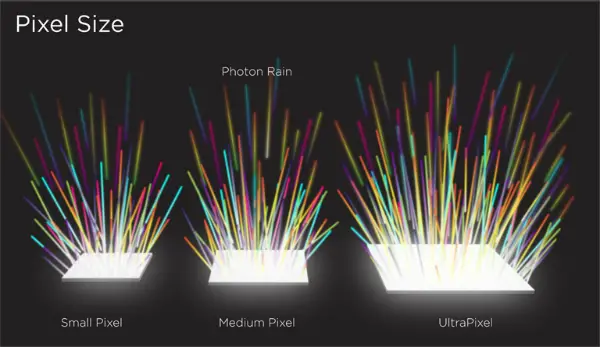 In simple words, the sensor size on HTC One smartphones is equivalent to that found on usual 8 MP or 13 MP cameras, but the UltraPixels are pretty larger than the normal pixels and they occupy more room on the sensor. This is the reason for the UltraPixel cameras to boast low resolution of 4 MP, but the quality of these few pixels is higher.
Such larger pixels capture ample amount of details on each photo and hence, the snaps captured by the HTC UltraPixel camera look stunning when viewed on a HDTV or a monitor. Being larger, the pixels in the UltraPixel camera capturers up to 300 percent more light than 13 MP cameras. Also, the camera has f/2.2 aperture that allows in 44 percent more light than the iSight camera in the iPhone 5.
Conclusion
From the concepts elaborated above, it is clear that a camera has to incorporate a large sensor to capture better pictures. But, such large sensors are pretty expensive and require large real estate. In case of smartphones, the handsets cannot use large sensors as that will create an added bulge at the back making it difficult to carry the device around. For instance, the Nokia 808 PureView incorporates a 41 MP rear snapper and it features a hump at the back to house the sensor. This additional bulge will spoil the USP of the smartphones making them bulky and heavy. Hence, the smartphones cannot feature such advanced cameras as the DSLR cameras.
So now you know that the mere MP count in the spec-sheet doesn't reveal much. The Camera quality depends on its ability to capture ample light even under low light conditions so as to accurately duplicate surrounding colors. Apple and Nokia have managed to work wonders with their 8 MP camera modules and Domestic branded phones like Xolo Q1010i  and Lava Iris 504Q+ tend to do things differently by focusing beyond MP count.