Broadcom Corporation which is amongst the top guns in the industry for providing semiconductor solutions for wired as well as wireless communication has just announced that Lava International Limited (popularly known as Lava) will be using its quad core HSPA+  turnkey platform for the recently launched QPAD e704 tablet.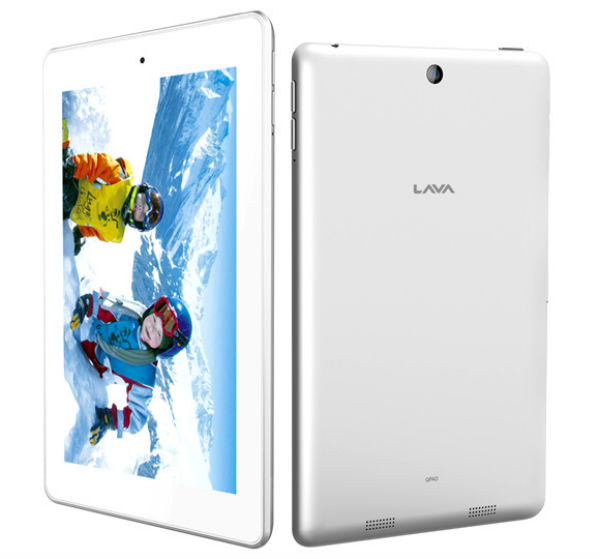 Under the hood is Broadcom's 1.2 GHz quad-core processor, RF transceiver, power management IC, connectivity combo chip and multi-constellation GNSS location chip. This has enabled the company to produce a tablet that is high on features and connectivity and does not burn a hole in the buyer's pocket as well. Broadcom's turnkey connectivity platform optimises power consumption to a great extent in the tablet which results in an increased battery life in terms of standby and run time.
Lava has chosen to power a slew of its devices from Broadcomm chips which includes its tablets, feature phones and smartphones. The country's tablet sales are on the rise these days as more and more people are opting for them and this comes across as an opportunity to widen base for Broadcomm as well as Lava.
"Tablet sales in emerging markets such as India are driving continued demand for our affordable turnkey connectivity platform solutions. By combining our powerful quad-core solution and leading connectivity suite, leading OEMs like Lava are changing the landscape of India's tablet market by meeting consumer demand for advanced features at an affordable price," said Rafael Sotomayor, Broadcom Vice President, Mobile Platform Solutions.
Key Features of the Broadcom Turnkey Platform
BCM23550 HSPA+ 1.2-GHz quad-core processor
Provides better computing power at an affordable price point
VideoCore® GPU with multimedia support for an immersive multimedia experience
Low power Dual SIM / Dual Standby to enable simultaneous monitoring of 2 separate networks
RF Transceiver
Highly integrated RF cellular transceiver for multi-mode (EDGE/GPRS/GSM® and WCDMA/HSDPA/HSUPA) and multi-band (850/900/1800/1900/2100 MHz) applications
Power Management IC
Two fully integrated, programmable, step-down switching regulators with overcurrent and overvoltage protection
Six high-performance programmable Low Dropout (LDO) regulators with overcurrent protection
Connectivity Combo Chip
Dual-band 2.4 GHz and 5 GHz IEEE 802.11 a/b/g/n Wi-Fi connectivity
Single-stream IEEE 802.11n support for 20 MHz and 40 MHz channels provides PHY layer rates up to 150 Mbps for typical upper-layer throughput in excess of 90 Mbps
Multi-constellation GNSS Location Chip
Multi-constellation capability collects data from four satellite constellations
Faster signal searches and more accurate real-time navigation
And here are the key specifications of the  QPAD e704 tablet:
Key Specs
| | |
| --- | --- |
| Model | Lava QPAD e704 |
| Display | 7 inch, 1024×600 |
| Processor | 1.2 GHz Quad Core |
| RAM | 1 GB |
| Internal Storage | 4 GB, Expandable up to 32 GB |
| OS | Android 4.2 Jelly Bean |
| Camera | 3.2 MP/ VGA |
| Battery | 3,500 mAh |
| Price | Rs 9,999 |