Airdroid is one of the must have apps if you are an Android user and its quite popular too. The App requires you to be connected to WiFi but won't use your internet speed of data. It works via WiFi Direct and thus works at spectacular speed. What makes Airdroid stand apart from the competition is Easy to use, well organized interface and myriad of well thought features to use the capabilities of WiFi direct to its full extend. Let's take a closer look at how this simple Android app can revolutionize your Android management.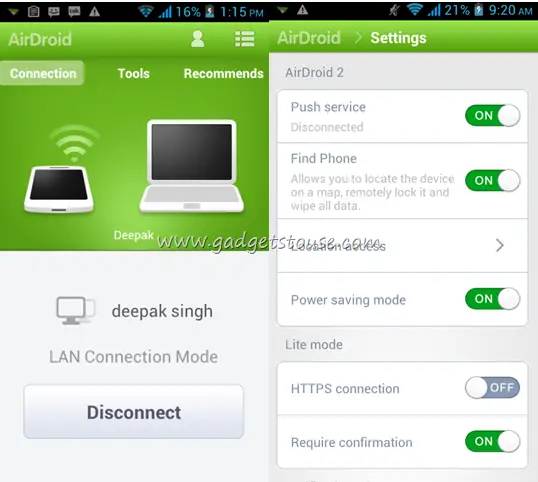 Using Airdroid
Installation and usage is quite simple. you can download Airdroid for free from Playstore and open the interface in your browser window by entering a local IP Address generated by App. after you Enter the IP address, Airdroid will ask for confirmation on your Android. You can also bypass this step from the settings menu. After you click on accept, you are good to go. If you register with Airdroid, you can sign in and login from www.airdroid.com. Let's take a look at some most prominent features of Airdroid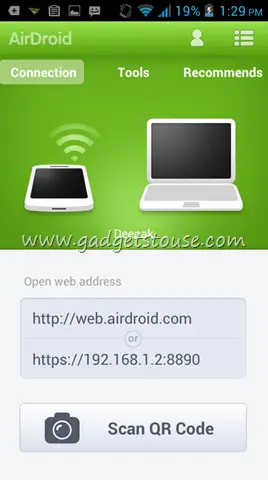 Swap files between your Android and PC at lightning fast speed
Though Airdroid has evolved to do a lot more than transfer files, but that is one of its most liberating feature. You can transfers movies within less than a minute both ways between your Android and PC, thanks to wifi direct.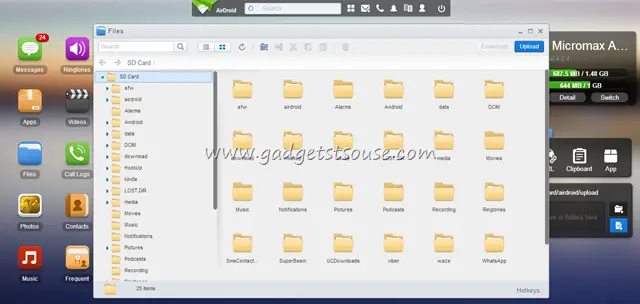 Once you use it, it will be the default way to upload music and other multimedia content anywhere on your device with great ease. You can also download your entire gallery within minutes as Compressed ZIP file to your pc. Unlike other WiFi direct App, Airdroid won't put a cap on how much you can upload and you won't have to buy pro version for that either. You can also upload App APKs to side-load apps on Android.
Manage SMS, Contacts and Calling List
If you feal more comfortable typing on your laptop, especially when you have to send a number of messages, Airdroid is the way to do it. You can send SMSs, delete SMSs and even search through your SMS inbox simply by typing the keyword in the search bar.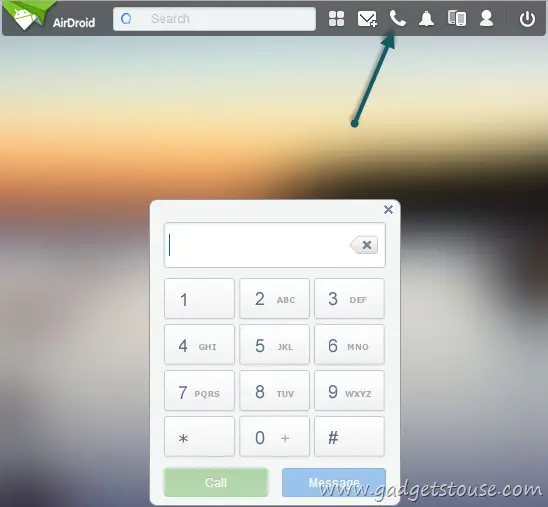 You can also manage your contact list, create groups, add new contacts, disconnect calls and dial numbers directly from your PC. In case you have a long list of contacts to call, Plug-in you hands free and just copy paste numbers from your list in Airdroid dialer. Yes, it will accept hot keys like Ctrl + V to make your life so much ease.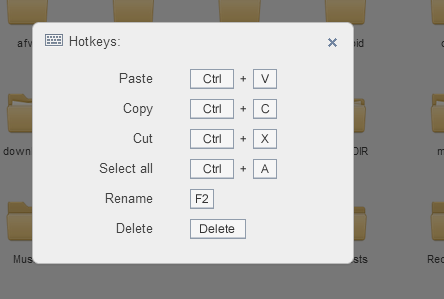 Security
You can also use Airdroid directly to wipe data from a remote location. Yes, the same functionality can be sourced directly from Android device manager, but to have the functionality incorporated in my frequently used app, makes it more convenient. The intruder feature will take a selfie shot if you fail to enter the correct lock code.
Manage Camera Remotely
Airdroid allows you to access both front and back camera via your PC and display real time footage. The feature is executed gracefully and you won't waste precious battery juice as your smartphone camera app and display won't be engaged.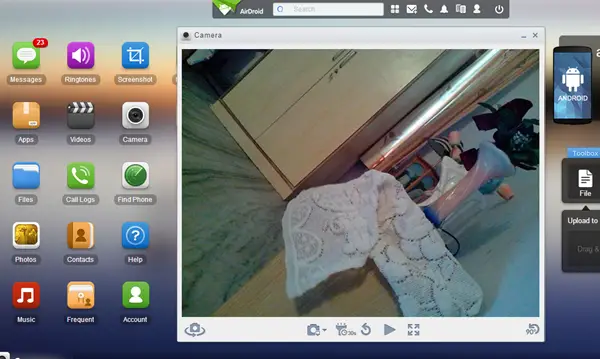 You can use it to monitor your kids while you are engaged in another room or even use it as a spy cam. You can also fire Flash remotely just in case you have to have a night time remote view of another location in your house.
Tool Box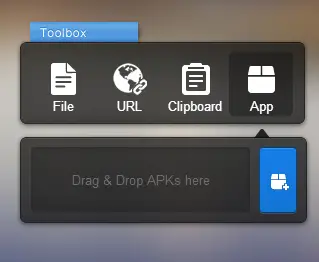 The toolbox integrated at the right corner of interface is very handy feature of Airdroid. The File tab can be used to upload files as you would have guessed. By taping the URL button you can type or paste any URL you wish to open in your phone's browser. When you have to leave your system and wish to continue browsing through the web or when you have to install a third party store, you will find this small feature quite useful.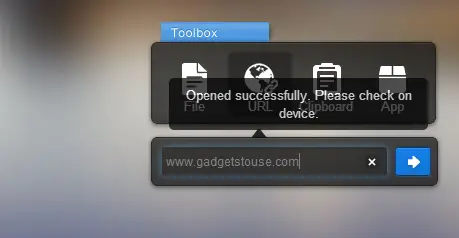 You can also type anything and transfer it to your Android Clipboard by clicking on Clipboard icon in Toolbox. What you transfer to clipboard can be used to paste anywhere across any app on your phone. If you any simple clipboard app which stores everything you copy on Clipboard, you can use this feature to take quick notes also.
Other Similar Apps
On playstore you can also find several other apps with similar functionality but we haven't come across any which is as comprehensive as Airdroid. Other options include WiFi File Transfer, Mighty Text, Super Beam, Fast File Transfer.
Conclusion
Besides the above mentioned features, Airdroid comes with several other utilities like File Manager, Remote control of your Android (data limit), Taking screen shot for rooted devices, etc. If your phone does not connect to PC via USB cable due to some hardware or software issue, you can try Airdroid and you won't miss the USB port at all except if you plan on rooting your Android. Especially for users like me who spend most of their day in front of a PC, Airdroid is the app which will prevent me from switching to other platforms.