Microsoft has finally released the Remote Desktop Preview App for the recently announce windows phone 8.1. The app allows users to remotely connect to their PC and control it on the go. However, the app will work only for Windows Phone 8.1 which is not readily available on Windows Phone devices as of now. Microsoft has not disclosed any plans for remote desktop app for Windows Phone 8 till now.
The App offers rich multi-touch experience with remote desktop protocol (RDP) and RemoteFX supporting Windows gestures. Users do not need to worry about the security of the remote connection as network level authentication (NLA) requires users to authenticate themselves before a session is established with the server. The app allows you to manage multiple remote connections via a connection center.
When you connect to the app using Windows 8 or 8.1, you can directly used touch based gestures and type using default keyboard app. While connecting with older versions, you will have to interact using conventional mouse pointer with your smartphone screen acting as touchpad. The Camera dedicated key present in all Lumia devices except Lumia 630 and Lumia 635 can be used to directly launch menu options.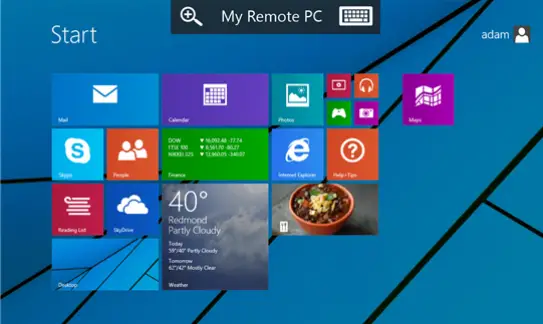 Microsoft seems to be working on the same lines as Google as far as remote connectivity and cloud based services are concerned. Google recently launched its chrome desktop App for Android which allows users to control their desktop and Microsoft followed suit. Microsoft is working hard to match Google and IOS as far as mobile operating system is concerned.