People often complain about slow OTA updates even for top seller Global branded smartphones. The process involved with OTA updates is actually quite tiresome and involves multiple stages of approval and testing processes. Several departments have to work in tandem until your smartphone beeps with an update notification and hence, the delay. Let's take a look at what all happens behind the scene, to better judge the reason for these delays.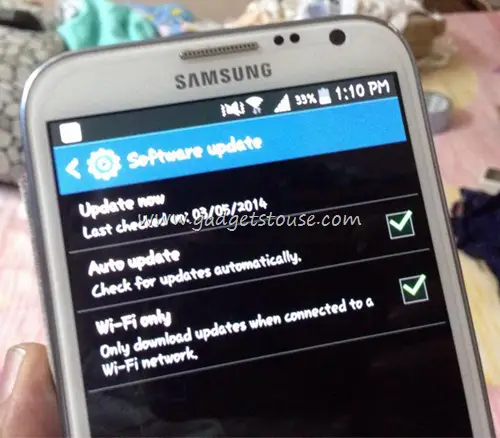 What is OTA update?
OTA is short for Over The Air, and as the name suggest, the process involves updating your phone with enhanced firmware or operating system or both remotely. You will get a notification when your device is eligible for OTA update and you can also manually check for updates by taping into Settings>>about Phone>> Check Update.
How OTA updates for latest Android operating system are finalized?
When Google announces new Android operating system, it distributes Platform Development Kit for all Android partners to analyze the framework. A similar procedure is also followed by Microsoft before Windows Phone update.
After the official announcement, Google now provides the Android source code to Chipset manufacturers and to Smartphone manufacturers as well. This is where Chipset makers decide if their chips will support the new Android OS or not.
Closing of processor unit of TI OMAP was widely cited as the reason for denial of Android KitKat update on Samsung Galaxy Nexus, but developers managed to brew a KitKat ROM anyways. If chipset manufactures agree to the update, they have to provide drivers and make necessary optimizations as part of a Modified Board Support package to the OEMs.
This is followed by integrating the board support package and new operating system with custom Android skin that most manufacturers use on top of stock android. After several rounds of internal testing and bug elimination, the updates are ready to be pushed in batches (To avoid server overload). If you are on a carrier contract, the process is even more tedious and involves carrier approval at multiple stages
Roll of Chipset Manufacturers
As mentioned above, Chipset Manufacturers also have to approve update for their respective chipsets and supply with necessary drivers. This often plays a bottleneck in slow update processes.
Why are OTA updates to my phone delayed even after roll out starts?
Most OEMs roll out update in batches. Only about 1 to 2 percent of devices get the update in the first batch. The update adoption rate, error reports and other data is monitored and analyzed before the second bigger batch is dispatched. The process can continue for several weeks based in your region, but rest assured you will get your update sooner or later.
OTA Updates on Google Nexus Devices
Google Nexus devices are the fastest to get latest Android update and Google has the responsibility to push updates on most of these devices. Google managed to roll out Android 4.4 Kitkat on Nexus 4, Nexus 7, and Nexus 10 in one month time frame and that's commendable. Google also rolls out OTA updates in batches thus the time difference might vary randomly over a period of few weeks. Long story short, if you would like to get speedy software updates, go for a Nexus device.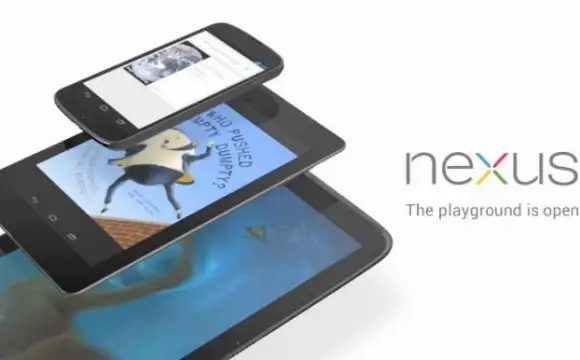 Do not clear Google Frame Work services data to push updates, although you will read several "How To" for the same. This invalidates token exchanged between several Google Apps and third party apps with your smarphone, which implies your Apps will start acting weird. You will stop receiving push notifications from apps like Gmail for some time and several third party apps might also behave unpredictably.
Will Micromax, Xolo and Other Manufacturer provide Software Update?
Domestic manufactures don't have a good track record of providing timely software update even though the OS is upgradeable in most top end models. The trend is to provide firmware update for popular devices which can be downloaded through PC companion suite, like Micromax did for Canvas A110.
Other popular smartphones like Xolo Q800 and Q700 also received Android 4.2 jelly bean update in past few months, but it won't be wise to expect more such updates. You are likely to get an update only if you own a popular device which boast of hefty sales figures.
Micromax Kitkat updates for canvas series have been rumored for quite some time now. Micromax is also expected to launch a Kitkat smartphone by the end of this month, and KitKat update announcement might follow. For now, nothing is official.
Conclusion
Patience is the key here. It's hard to determine when you will get OTA updates on your smartphone, but considering the process involved, you can expect it to be always delayed compared to consumer expectations. If your device is out of warranty period, you can always flash custom ROMs with updated OS instead of waiting for official OTA updates.