With the popularity of smartphones and tablets, the regular phone calls are gradually fading away and users are migrating to video calls. A smart device with a front camera simply doubles as a video chatting device regardless of the operating system it is based on. This has become possible with the applications that are available on the respective app stores such as Play Store, iTunes, BlackBerry App World, Windows Marketplace and others. But, there are some apps that do not support video calls between different platforms such as FaceTime that works only on iOS. If you are facing such a crisis, here we suggest some of the best video calling apps that support cross platform functionality.
Skype
Skype is one of the most reliable and entrusted service. It not only supports mobile platforms, but also computer platforms such as Windows, Mac and Linux. Besides making voice and video calls, users can also use this service to send messages, share files and more between two devices via Skype. Interestingly, this service provides an effective solution for low cost calling and messaging to even mobiles and landlines across the world.
Download Skype for Android | Skype for iPhone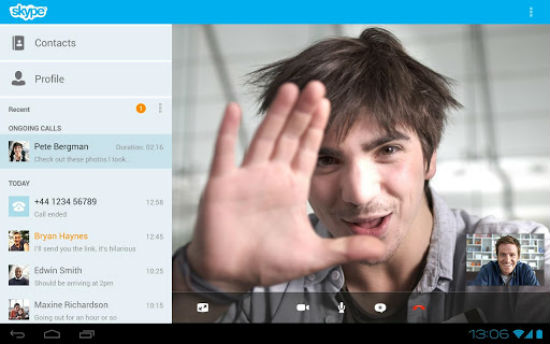 Line
Line allows users to make free calls to other users of the application. Apart from video calls, users can also chat and send photos between friends and family members. This app is very simple to set up and lets users to register with their phone number and email id. This service can also be used to make international calls and while sending messages users can express themselves with colorful icons, photos and location details. Also, there is support for emoji and stickers and it supports PCs as well.
Download Line for Android | Line for iPhone
ooVoo
ooVoo is a free video chat app that meant for Android and iOS platforms. There is also a desktop client supporting both PC and Mac allowing a maximum of 12 users to chat at a time. The ooVoo app is pretty simple to use and it is integrated with Facebook prompting users to create an ooVoo account or login to the social network soon as it is downloaded on the device. Otherwise, voice calling is completely free and users can call to landlines and mobiles with the ooVoo credits.
Download ooVoo for Android | ooVoo for iPhone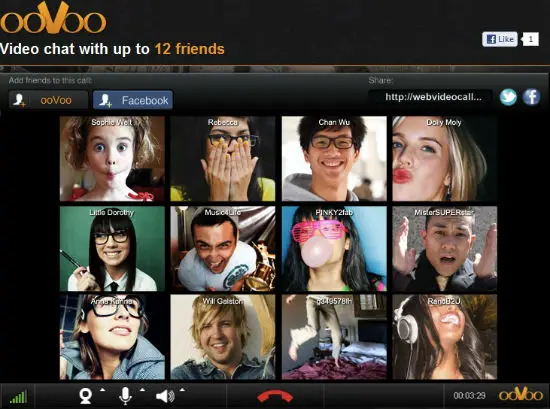 Viber
Likewise Skype, Viber also supports all the major mobile platforms such as iOS, Android, Windows Phone and BlackBerry. Also, the service is compatible to be used with Windows and Mac. With Viber, users can share contacts, messages, files, location details, emoticons and more with other Viber users. There is group calling feature in this service supporting up to 40 users at the same time.
Download Viber for Android | Viber for iOS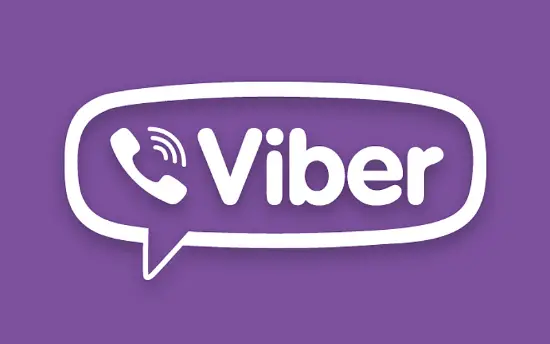 Tango
Tango app is available for download on Android, iOS and Windows Phone app stores and it can also be used on PCs. There are usual features such as voice and video calling, transferring messages, files and animations and others in this app. Interestingly, Tango offers Mini Games that users can play even while they are on a call and they can also challenge the other user.
Download Tango for Android | Tango for iOS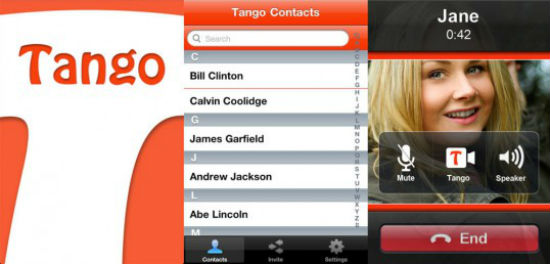 Conclusion and Other Apps
The applications that are mentioned above pave way for excellent quality video calling with cross platform functionality. But, they are definitely not the only ones that exist in the market to make video calls between different platforms as others such as WeChat, KaKao Talk and Hangouts also serve the same purpose.