These days, wearable devices are gaining more and more popularity as they provide users the convenience of performing multiple tasks without even pulling out their smartphone. Understanding the necessity of exercise, most of us spend them in working out at the gym or walking, but we do not get the chance to track the heart rate and blood pressure simply by doing workouts.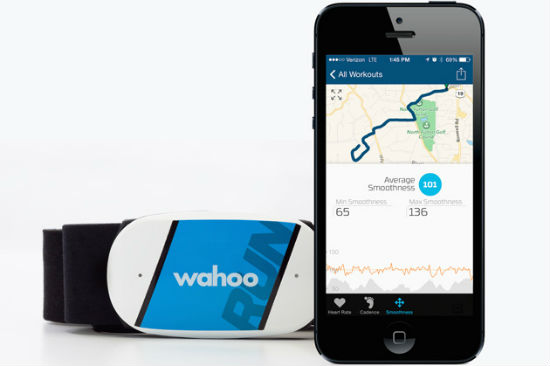 Of course, there is a range of heart rate monitors to serve this purpose that helps us carry out correct and necessary exercises. One such device is TICKR Run armband made by Wahoo, a key player in the Internet search biz. This armband keeps track on vital information such as the user's heart rate all through the run. Apart from this, it also tracks if the wearer is running in the correct form and will hint the right one if the user is not doing so.
To track the heart rate and the users' running form, the TICKR Run armband equips embedded motion sensors. The collected details can also be streamed to a related the iPhone application for instant examination. Besides tracking the heartbeat and calories burnt, the TICKR armband also tracks the user's pace and overall smoothness.
Interestingly, the armband also includes a treadmill for those users who are stuck inside and the monitor will convey the information to them via Wahoo's iPhone app or any other third party apps such as RunKeeper and Strava available on the Android and iOS app stores.
On the pricing front, TICKR Run is said to be priced at $80 (approx. Rs 4,000), which is quite tempting for its efficiency and usefulness.
Source