Panasonic has slowly got the hang of the Indian smartphone market and has started pricing its devices attractively rather than the pricing them at a premium as it did initially. Panasonic now intends on entering the emerging budget octa core segment in India in which the devices share the Mediatek chipset at their hearts and are differentiated marginally with the pricing and other hardware.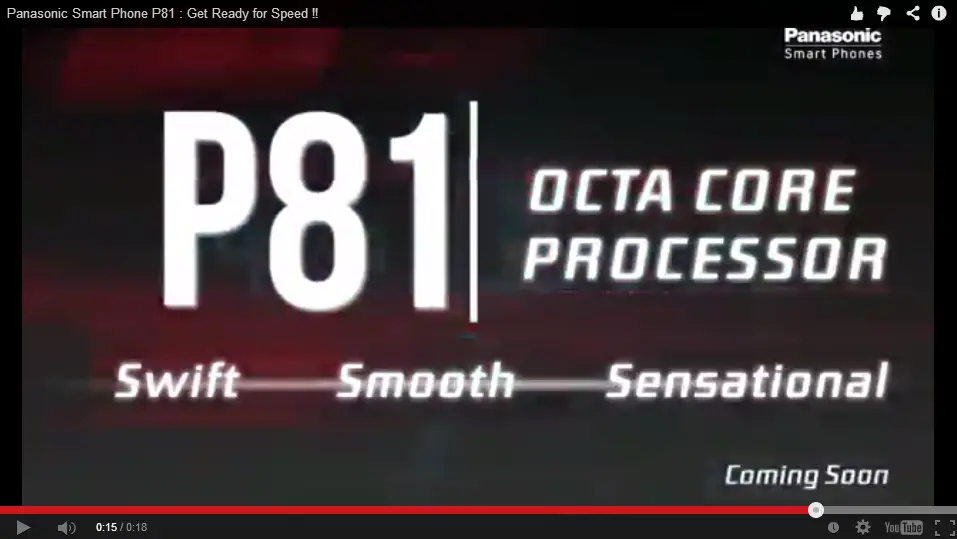 It has just released a teaser for its budget octa core smartphone which will be launched in India in may itself. It has released some teasers for it which indicate towards the fact that it will come with changeable back covers and a slew of software goodies such as the Multi Windows (first seen on Galaxy Note devices) and a smart app switch too. It will get a Mediatek octa core processor under the hood.
In this time when smartphones are so closely matched on hardware, companies are working on launching devices with differentiated software and the Panasonic offering will be trying to do just that. The P81 is also expected to come with a 1080p full HD screen seeing the fact that majority of the flagships of its competitors have one. Expect it to have a top of the line spec sheet coupled  with a sub Rs 20,000 price tag.
That is all of what is known about the device for the time being and as days pass by, we can surely expect more information about it as well as it's launch before the month ends.
Panasonic Smart Phone P81 – Teaser Video