At the Apple WorldWide Developer conference, Apple has presented the next version of its device software, iOS 8. Last year 130 million people joined Apple's iOS ecosystem for the first time. Apple also announced that iOS 7 enjoyed a 97 percent satisfaction rate. Apple promises iOS 8 to bring new opportunities for developers along with great end user features. Let's take a look at what's apple bringing to the table with iOS 8.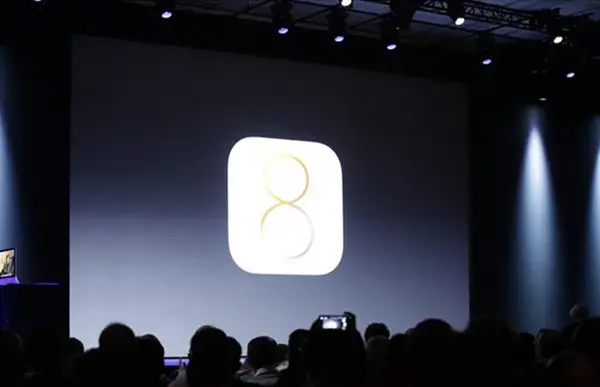 New Notification Center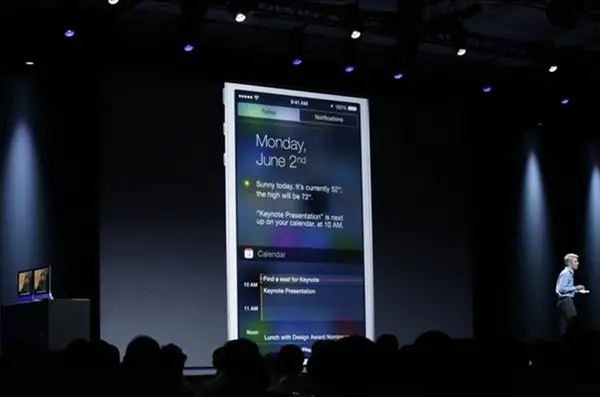 iOS uses a refined Notification center. You can now scroll down the notification from anywhere, without having to close your current app. What's cool is that you can also reply to messages and respond from the Notification center itself without having to close your current App. Apple is calling this interactive Notifications. You can also swipe away notifications from Lock-Screen and like posts on FB directly from Notifications.
New Spotlight Search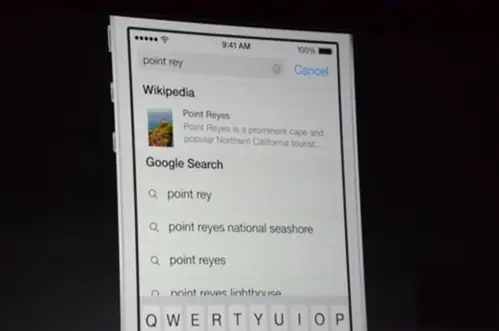 Apple has enhanced the Spotlight search for iOS 8. Spotlight will now show you apps from app stores that you don't have, New local restaurants, Wikipedia results and lot more. Till now Spotlight could search through content on your website and apps. The Spotlight is now smarter to compete with Google Now.
Quick Type Keyboard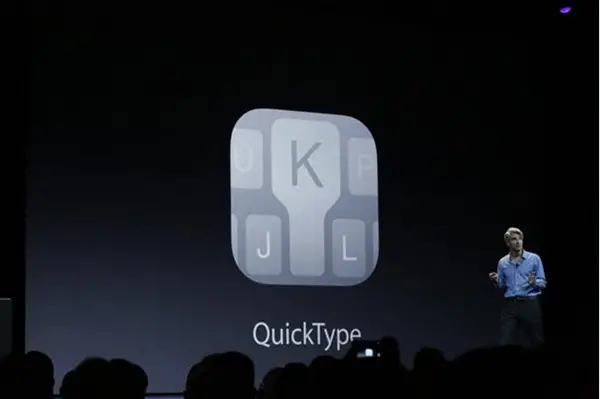 Quick Type will offer more advanced predictive text options and will support more languages like Spanish, English and Chinese. The Keyboard might not be as alluring for Android users but is definitely  a much needed change in iOS. Quick Type Keyboard learns how you type with different people in different Apps for better predictive suggestions and all the information collected remains on your device to save your privacy
Bonus Feature:  Even Bigger news is that Apple has provided with the option to use third party Keyboard with iOS and this implies we can download beloved Swype Keyboard on iOS as well.
Continuity Features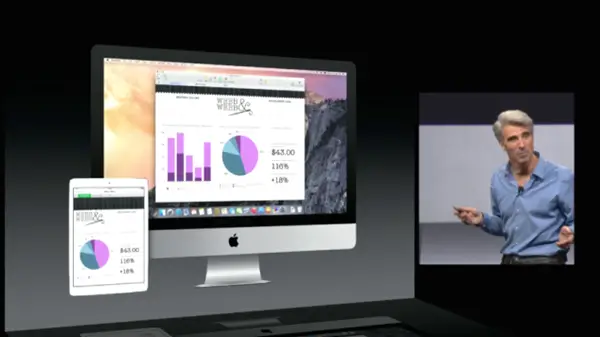 Apple has provided all continuity features of its Latest Yosemite OS on iOS. These features will make transition from iPhone to Mac seamless. Apple has enabled Airdrop file transfer between Mac and iOS. It allows users to directly message and make calls from Mac PC using Mac microphone and speakers. Similar features are already present on Android.
Health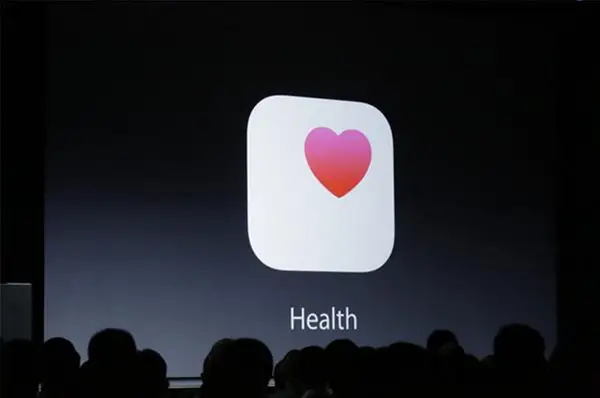 With the health App You can integrate all your health information in a single place and share that with Mayo Clinic, again, practicing all due care to ensure your privacy. You can also integrate third party apps that you use for tracking your sleep patterns, Calroies burnt etc with the health app. Nike is working on  and integrated health Kit for iPhone users.
New Message App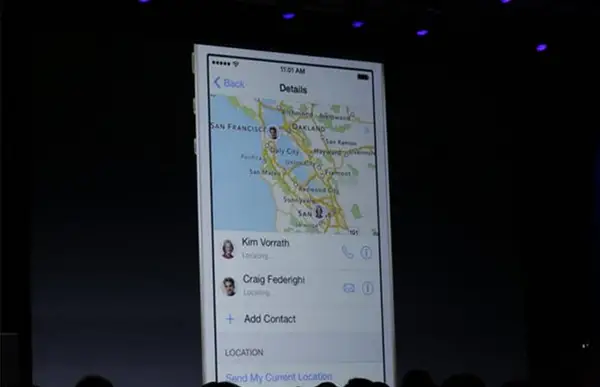 Messages is the most used App on iOS and now it will enjoy support for managing threads and Groups. You can individually mute these threads and leave them too. You can also add and remove people from ongoing conversation. You can easily manage attachments, voice messages, selfies and Video sharing with the  new Message app. Audio and Video messages can self destruct after a period of time in order to save storage space.  Voice messages can be shared simply by taping on the Microphone and swiping up when done (Tap-to-Talk). You can also turn on location sharing for predefined time intervals.
Enterprice Features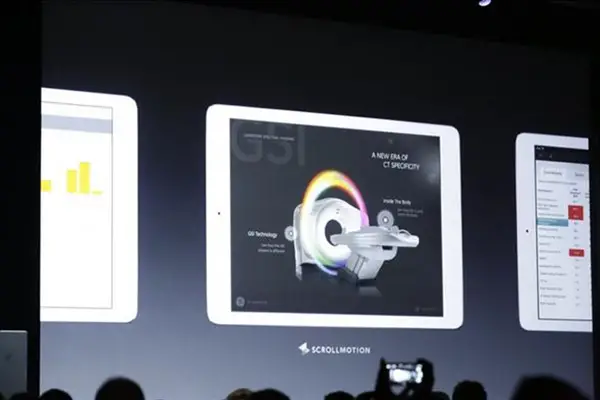 Apple claims that 98 percent of the fortune 500 companies use its Enterprise features. Apples new device enrollment plan allows enterprises to hand out iOS devices to their employees without opening the package. Configuration can take place easily and remotely. VIP threads in iOS 8 will allow users to set special notification rules for individual threads. Security features have also been enhanced.
Widget Support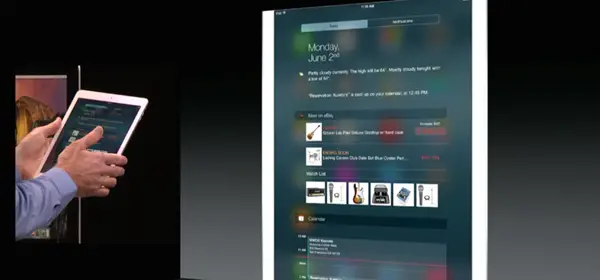 Widgets which were upto now only an Android luxury is coming to iOS. Apps can now define widgets in Notification center. The widgets are still not on home screen but you can interact with them in the notification center. This will allow users to access sports score, ebay listing , and several other features.
Family Sharing on iOS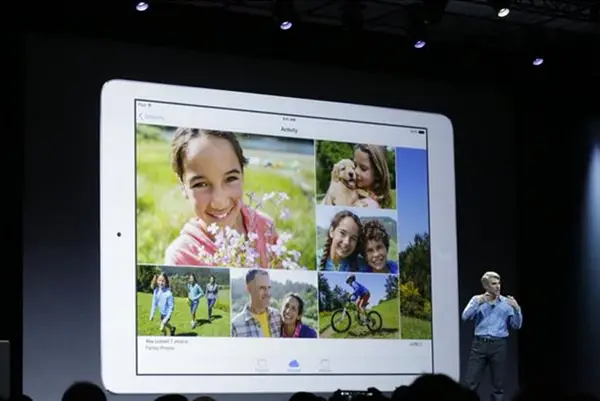 This is definitely a big one. Families of upto 6 people can now share purchased apps, photos, videos, calendars, and reminders. This will allow you to save money and allows parents to purchase apps for kids. However, only those members who use same credit card payment detail will  be able to share apps and that means, you can't fool apple to share Apps with your friends.
Home Automation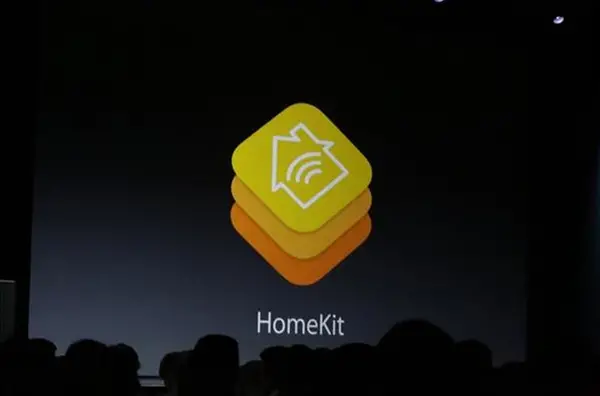 Apple has added functionality for door locking, light dimming, etc to iPhones and iPads. This will integrate third party apps similar to Health App on iOS 8. Several home automation devices are being launched these days and Apple is trying to provide developers a platform to easily integrate these apps with iOS 8. This will also allow these developers to use Siri, so that automation can be handled using Voice commands only.
Other Features
Apart from these iOS 8 enlists several other features which will make a difference.Touch ID can now be used for all of your APPS. Cloud integration has been improved and Safari now supports browser extensions. Also onboard are new Email gestures, better 3D engine to handle graphics and Siri Improvements. You can also double tap the home button to access your favorite list and recent contacts.
Conclusion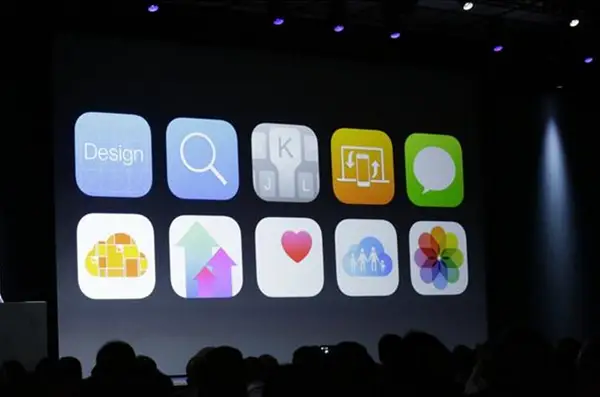 iOS 8 is not a dynamic overhaul as iOS 7 but you it does refine its predecessor to a great extent. Apple iOS 8 brings some interesting features like family sharing, home screen widgets and interactive notifications, but nothing much to make Android users go green with envy.