It's always tiresome to maintain separate accounts for all apps and services that you use across the web and to resolve this issue, many Apps and services allow you to login using your Facebook credentials. By signing in using Facebook, you risk sharing sensitive data with third party websites, which are hard to trust. Here is what you can do to solve problems with Facebook logins on third party apps.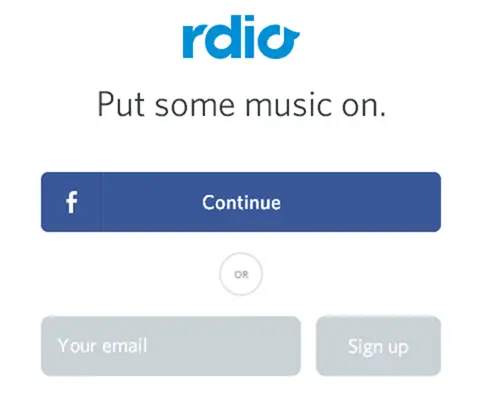 Control What You Share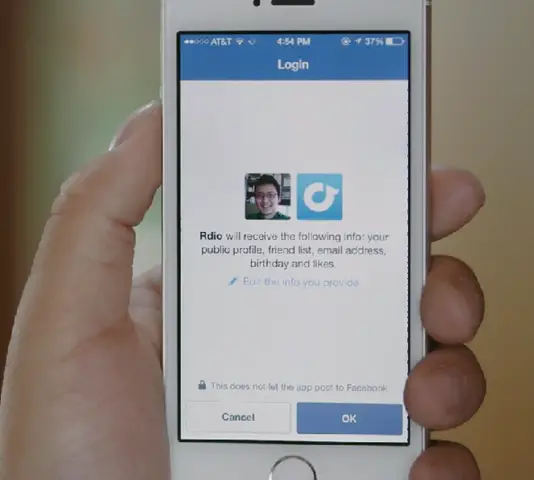 With the new Facebook Login, you can just tap the and select what all information you wish to share with the website. Previous versions didn't all you to do that. You had to grant all the access asked by the app or nothing. Now you can tap on "Edit Info you Provide" and uncheck the information you wish to keep to yourself and proceed.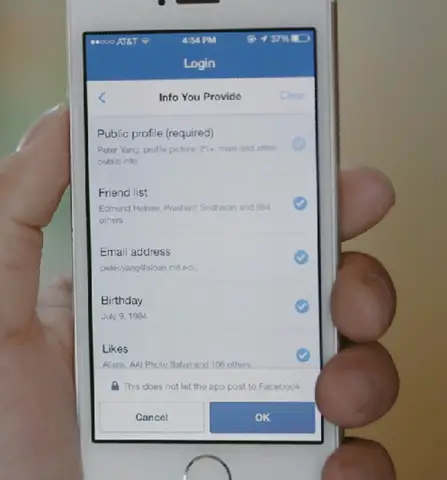 Apps posting on your Timeline
It's annoying when some apps post on your behalf, both to you and to those in your friend list. Although Facebook introduced the required option to control Apps posting on your behalf in 2012 itself, the problem persists.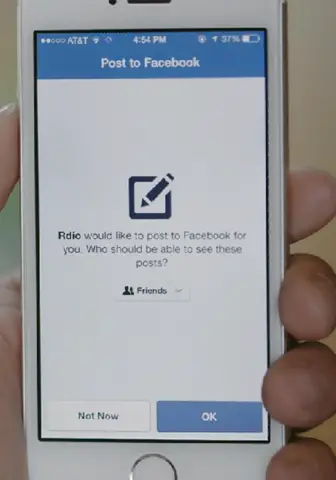 The main reason being that several apps don't allow you any access if you don't grant them this permission. The way around this problem is that you can set the visibility to "Only Me" and even if the app posts on your behalf, it won't be visible to anyone in your friend list.
Anonymous Login
In case you want to tryout an app before you share your details, Facebook has introduced Anonymous Login Option in some apps. The nascent feature is still under trial and will be available on more apps in coming months.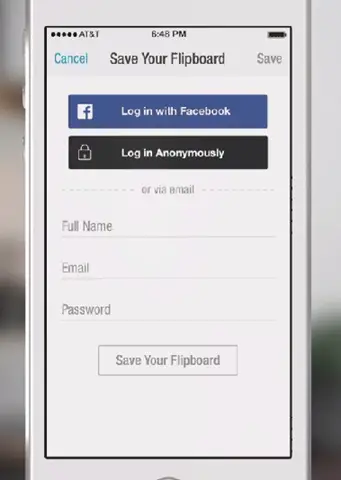 Using Anonymous login you can quickly and easily sign into an app and decide later whether or not you want to trust the app with your details.
Manage Apps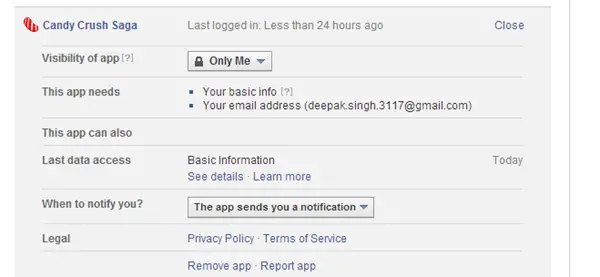 By simply visiting Settings>>Apps, you can access the list of apps associated with your account. You will be surprised to find lot more apps than you thought would be there. From here you can view and moderate all the permissions given to these apps, even if you don't get to choose while logging in.
Block Annoying Apps
If you don't play CandyCrush and are frequent on Facebook, you have our sympathy. Your Inbox is probably bombarded with CandyCrush notifications which are there in your list. The simple solution is to block the app. If you don't want wish to cut access altogether, you can go to Settings >> Apps and select "Never" under When to Notify You Drop down list.
Conclusion
Facebook is giving priority to these login issues and if you follow these above mentioned steps, your problem with rogue Apps and there annoying notifications will be reduced by great extent. Let us know in the comment section below if these tips were helpful.