Amazon 's first smartphone has been popping up frequently for quite some time and now the company has teased a new device which it will launch on June 18. A still frame from the teaser video does reveal a smartphone like device.

The new Amazon phone will sport and array of IR depth sensors at the front and an Image of prototype was also leaked a couple of months back. The teaser video shows people admiring the technology, viewing the display at different angles.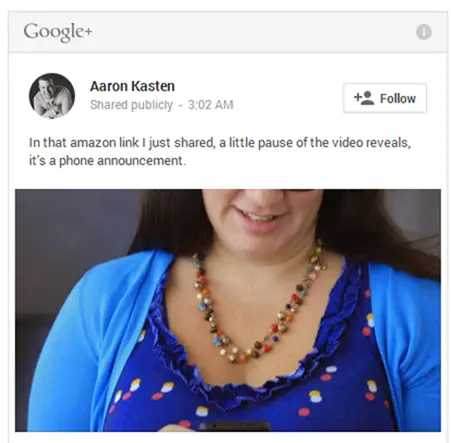 With depth sensors at the front, there are huge possibilities and you can expect features like air gestures, face recognition to unlock the phone, 3D video conference and what not. Even if Amazon throws in a couple of these features working efficiently, it will be a winner.
The exact details will be revealed on June 18, 2014. Amazon smartphone is expected to arrive with Qualcomm Snapdragon 800 processor with 2 GB RAM and a 4.7 inch display. The chipset seems powerful enough to shoulder IR depth sensor innovation.
Amazon's first smartphone might easily be the most innovative smartphone this year. We are excited to see what Amazon offers and expect a few more leaks before the official June 18 Launch event. Meanwhile, take a look at the teaser video below.
Amazon First Smartphone Teaser Video