Recently launched Moto E redefined budget Android in India and its immense popularity lead to an array of domestic competitors lead by Micromax Unite 2. The Micromax Unite 2 posed a 2 point multitouch as against 5 point multi touch display in Moto E. Does it make a difference? Let's take a look.
What is 2 Point, 5 Point or 10 Point Multi touch Display?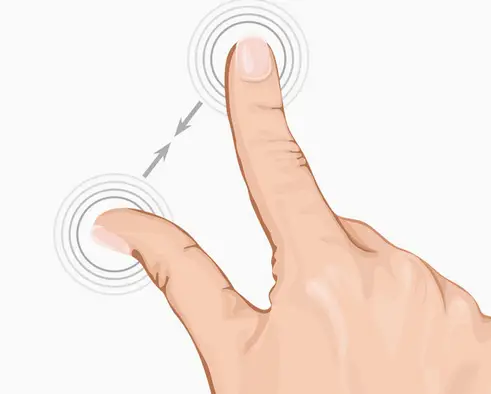 The number of touch points your smartphone can sense at one time defines how many points Multitouch display it is. A 2 point Multitouch display can sense two inputs simultaneously and a 5 point display can sense 5 fingers simultaneously. This plural point sensing can be used to provide better accuracy and other features like Pinch to zoom.
How many touch Points your smartphone Display Supports?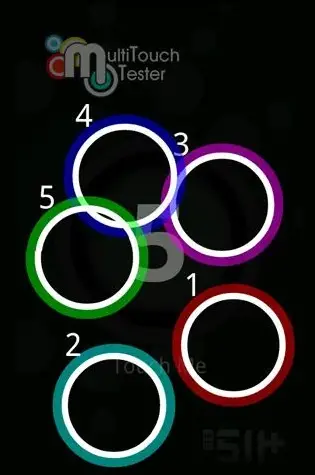 It's natural for you to be curious as to how many touch points it senses at one go. All you have to do is download Multitouch Tester app from playstore for free and start pouncing your finger tips on your display. The App will do the rest. You can also reset touches and test how your phone registers touches. If a swipe is registered as single touch or if one whole finger (not just the tip) resting on the display registered as single touch.
2 Point Multitouch VS 5 Point Multitouch
Few years back, it wouldn't have mattered much if you had a two point multi touch or a 5 point multi touch display on your smartphone, but that certainly isn't true for modern smartphones. The software has caught up and with more apps taking advantage of Multitouch technology, 5 point Multi touch users will definitely get better accuracy and fluidity (speed). The difference is very much noticeable. Most people can manage perfectly well with 2 Point Multitouch, but with the emerging trends and usage scenario, you are better off with more touch points.
If you play high end games like Nova 3 the effect will be more pronounced. For most practical purposes, you won't be using more than 4 simultaneous touches, but the use of 3 touches is quite common and often needed for better gesture support.
Advanced Gesture Support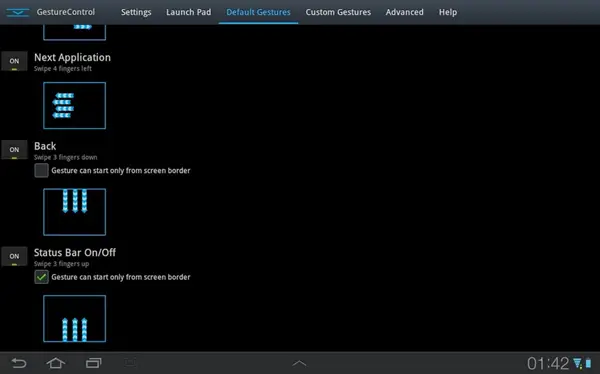 Manufacture's have been trying to increase gesture support on their smartphones for better user experience. Present generation flagship phones like Galaxy S5 and LG G Pro 2 offer extensive gesture support to enhance user experience. With 5 point MultiTouch, you can define more and effective gestures to complete several actions.
The trend to use gestures to quickly access frequently used apps is a common place now and if your usage pattern resembles mine and apps like GMD Gesture control are a must have, you can surely appreciate extra touch points.
Larger Touch Screens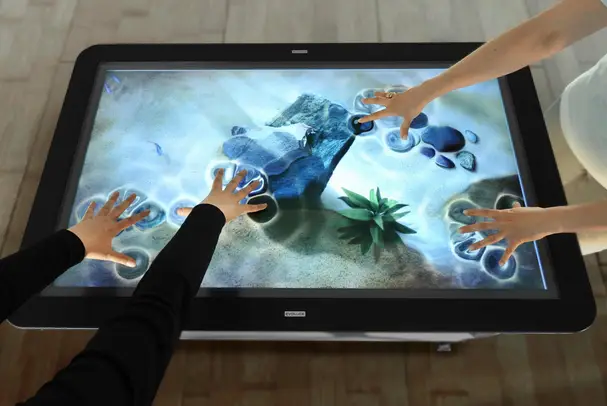 Larger displays like Video walls might range from 10 point to 32 Point Multitouch units. The argument given is that these displays will interact with more than one users who might feel the need to use more than finger tips to interact with the large sized displays. The argument doesn't very well apply to your smartphone displays but better justifies the use of Multitouch technology.
Conclusion
In practical usage touch experience on a 5 point Multitouch display is more fluid and effortless as compared to 2 point multitouch displays. Since most users only use pinch to zoom gesture on their display, 2 point multitouch won't be a deal breaker on smartphone screens. Out of Moto E and Unite 2, Moto E has a more fluid display, but that might not be only because of the extra touch points. With the advancement of software and with increase in popularity of larger touch screen displays, we will find better use of Multitouch technology.