Our phones are swiftly and steadily increasing their role as portable computer rather than just being a communication device. For better productivity and entertainment needs, you have to transfer all kind of content between your PC and phones and luckily, the freedom of Android Ecosystems present with several efficient ways to do so.
USB-Cable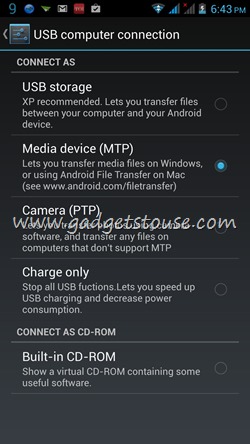 The good old MicoUSB port is still a very viable and simple way to transfer files between your smartphone and PC. You can easily transfer big files, APKs, text documents and all kinds of files and place them exactly where you want them. This conventional method however has its own inconveniences.
You may not have a USB cable with you all the time. The Cables aren't very reliable either and are susceptible to hardware defects. Also, if you are connecting to a system for the first time, it might take a long time before the drivers are installed. There are better ways to transfer files these days, but in the absence of Internet connectivity, this old trusted way will be a very practical option.
Airdroid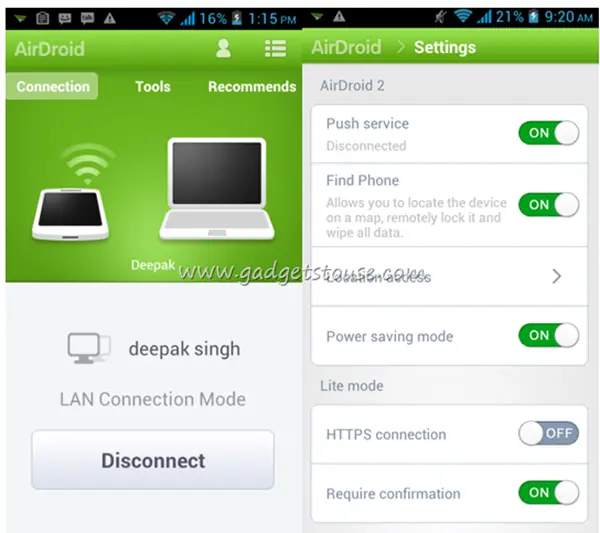 Airdroid is what we at GadgetsToUse primarily use to swap large chunks of data and files between our Androids and PC. If you have access to WiFi network, this is the best way to access your smartphone from your PC.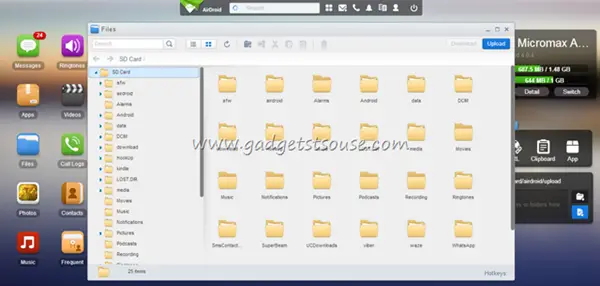 You can transfer several hundred MBs of Data within Second and do a lot more than that with Airdroid. You can place files in folders, download entire Phone gallery as Zip file, take Screenshots (root required)and lot more. To know the full efficacy of the process, take a look at our Airdroid review, Tips and Tricks.
Push-Bullet
Push-bullet is another very useful App which lets you transfer links, images and other small files between your Android phone, PC ,tablet and all devices simultaneously. It is one of the most convenient ways if you want to transfer files between all your devices including Android phone, Tablet and PC.
You will have to download a free chrome extension to send those data bullets on your PC. With all these advantages, this method isn't meant to transfer large multimedia files between your devices as the transfer doesn't use WiFi direct and relies on Internet speed. So you can use this to transfer images, a couple of songs, links, text files, etc but not your movies.
Dropbox
For those of you with access to fast Internet throughout the day, living on cloud services like Dropbox ensures full access to your data from any and all of your devices. There are several other cloud services and Dropbox is the only one with Storage solutions for blackberry, iOS, Android, Windows and Mac OS.
You can also conveniently share files with your friends by sharing links. If living on the cloud seems to be a viable option to you, you can also opt for services like OneDrive, GoogleDrive, Box and many more.
Dual USB Drives
Inspite of the hazel free software options, you will sometimes find yourself in situations where you will have to rely on hardware to transfer data. Either due to bad Internet connectivity or perhaps security concerns.
Dual USB Drives make use of OTG connectivity on your smartphone. The pendrives feature both, a USB connector and a microUSB connector and thus, you can connect them to both your PC and Smartphone as extended storage. You don't even need to waste time in transferring data. Just plug it in and you are good to go.
Some Other Apps
Besides the above mentioned apps, you can also try apps like WiFiDroid, Double Twist and Software Data Cable.
Conclusion
These are some of the most convenient hardware and software methods to transfer files between your devices and your PC. There are several other apps which rely on WiFi Direct and similar options to swap files on your PC. If you share some other way to transfer apps between your devices, please share with us in the comment section below.