Manufacturers are moving towards Quad HD displays and that's a real big leap considering the fact that the Nexus one launched with 3.7 inch WVGA (800 x 480) pixels in 2010 and in 2014 we are debating if 4 times HD pixels will be useful or just another gimmick? The debate is nothing new and we did see a similar skepticism regarding the efficacy of Full HD Displays over HD displays on a 5 inch display, but yes it did make a difference.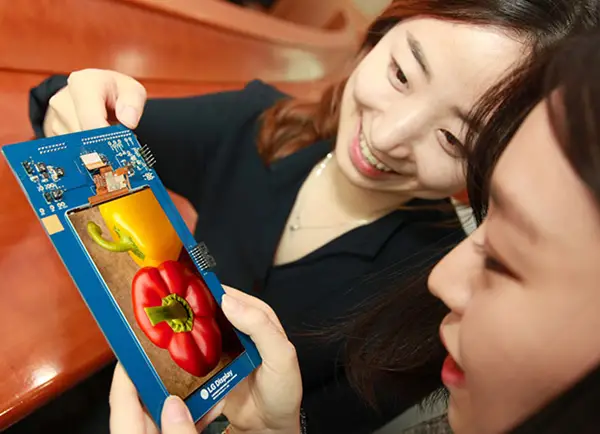 What is Display Resolution?
Let's start with the basics. The display resolution represents the number of pixels that come together to make up your image and is usually represented as Width x Height. More the pixels on a fixed size display, more detailed and sharp will be the image.
The Retina Concept
PPI wars started when apple declared the magic PPI Count "300 PPI" which makes it impossible to distinguish individual pixels and authorized it limit of human eye. The count was defined even lesser for tablet displays (264 PPI in iPad) because it was held away from the eyes as compared to smartphones.
Since Apple creates the best IPS LCD displays, it's always been considered that any resolution more than retina would be a marketing gimmick, because it was impossible to discern individual pixels on Apple's Retina display. This however is not true. Apple's beautiful Mac Book Pro display has over 1.5 million pixels above Retina count and they aren't just there without any reason.
Will More Pixels be any beneficial?
With retina display you can't see any resolved pixels from naked eyes and yes this won't change with higher resolution. But higher resolution adds better detail and the difference will be easily noticeable even with imperfect vision.
This is the basic difference you will experience when comparing HD and Full HD displays with each other. According to experts, human eyes can definitely notice the difference up to 600 PPI on a smartphone screen although it might not be large enough to appreciated.
Recommended: Everything About PPI: The Display Clarity of your Smartphone
QHD VS FULL HD Displays
Qaud HD Display constituted 1.7 times the pixels on a full HD screen. At the launch of Oppo Find 7, we got to see full HD and Quad HD display side by side. Both Quad HD variant with 538 pixels per inches and full HD variant with above 400 ppi were sharp enough to avoid any pixelation and we didn't notice much difference in terms of sharpness But were we supposed to?
By comparing full HD displays with HD displays it's hard to notice much difference either. Using Full HD for a week or so and then returning to HD will make you better appreciate the difference. But will the difference be worth it?
Oppo Find 7 VS 7a, Quad HD VS Full HD, Display Resolution Comparison [Video]
The Impact on Battery and Performance
Yes, there are drawbacks to high resolution as well. More pixels means your chipset has to work extra hard to render these pixels and will drain more battery. We saw a slew of Full HD devices powered by MT6589T chipset last year and all of them including Gionee Elife E6, posed lower frame rate while gaming. The slow frame rate was kind of frustrating initially but you could get used to it after a while.
Phones like Oppo Find 7 have powerful chipset to efficiently handle the added amount of pixels, but we are not sure about the impact on battery life just yet. The need to power added pixel will at least push improvements in battery technology.
Other Parameters that Perhaps Matter More
More than the display resolution, you will notice the color and brightness of your display. Artificial colors and improper color tones may not fool you when you are looking at something familiar and will affect you much more than lack of ppi count. The ability to reproduce 100 percent of RGB color scale would be more appealing.The grey's instead of ink blacks might irritate you even more. Same goes with the display brightness and visibility.
Most flagship phones have got these factors right and balanced but there are choices to be made, you can read our article to know which one will be the best display type for you.
Conclusion
The need for high pixel density stems from consumer demand. Users expect more glittering hardware on the next generation flagship and manufacturer's deliver. Yes, higher pixel density is supposed to be better in theory and we do think it will make a difference in coming few months or year but the tradeoff between battery performances won't me worth it for all. We have excellent Full HD displays in phones like HTC One M8 and Samsung Galaxy S5 and perhaps the next wave of QHD devices will dazzle us more.