Amazon has just launched its Fire Phone and it surely brings an all new kind of a device to the market. Amazon has loaded it up with a decent amount of technology and it provides a good break from the regular operating systems. It focuses primarily on the user experience above everything else. Amazon's app store is ever increasing and coupled with the services on offer, it does quite well to ensure you don't miss out on a lot of things. Today we are listing 5 features of it that make it a device different from the rest.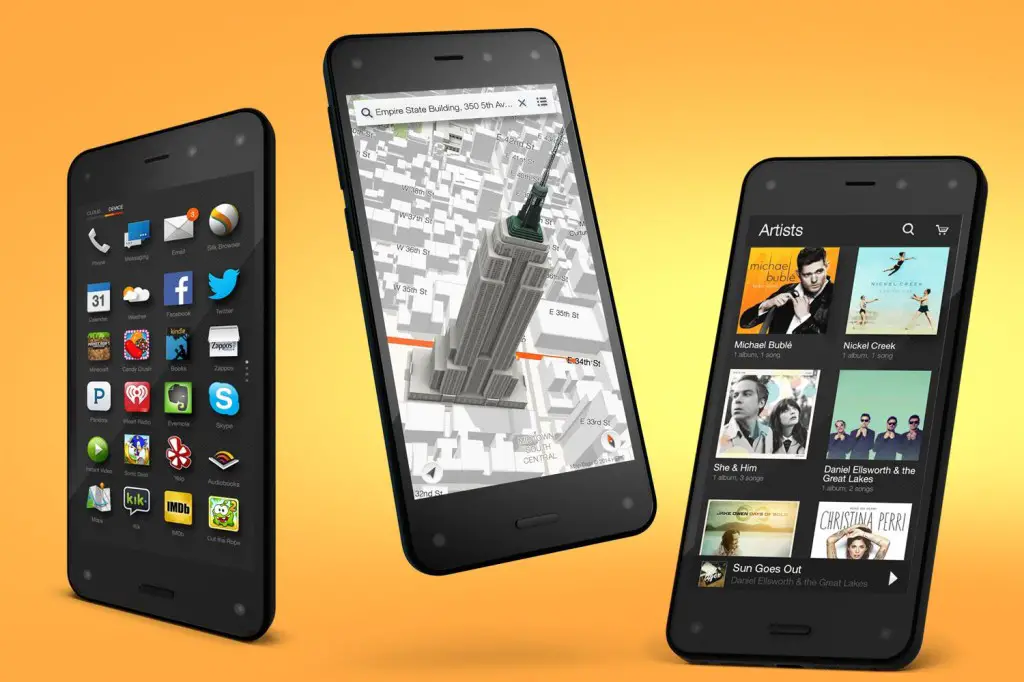 Dynamic Perspective
This has to be one of the most interesting features to be present on a smartphone. In addition to the regular primary and secondary cameras, it comes shod with 4 cameras at the corners of the device which work together with the sensors of the device to give the user a dynamic perspective. In common language, it is basically a 3D experience beyond the one that you may have seen till now. You can see maps on 3D, look beyond the objects in applications on tilting your head and get viewing angles of 120 degrees. Its SDK has been given to the developers so you can see a lot of apps giving you an amazing 3D experience.
You can Swivel your phone for notifications, flashlight, Mayday and more. To get more options you can simply tilt left or right to obtain separate option panels. This will definitely enhance your smartphone experience.
Amazon Prime
This is, let us say, an elder sibling of the Flipkart First. You get two day deliveries for free, get access to borrow books from Amazon Kindle Owners' Lending library, unlimited music and video streaming and all this for free. It charges $99 for it in US and your subscription will be expanded by 12 months just in case you buy the device. This feature will give you full access to Amazon's ecosystem which is smoothly blended with Fire Phone. If you are already a part of Amazon Ecosystem, this alone will be alluring enough to buy a Fire Phone.
Mayday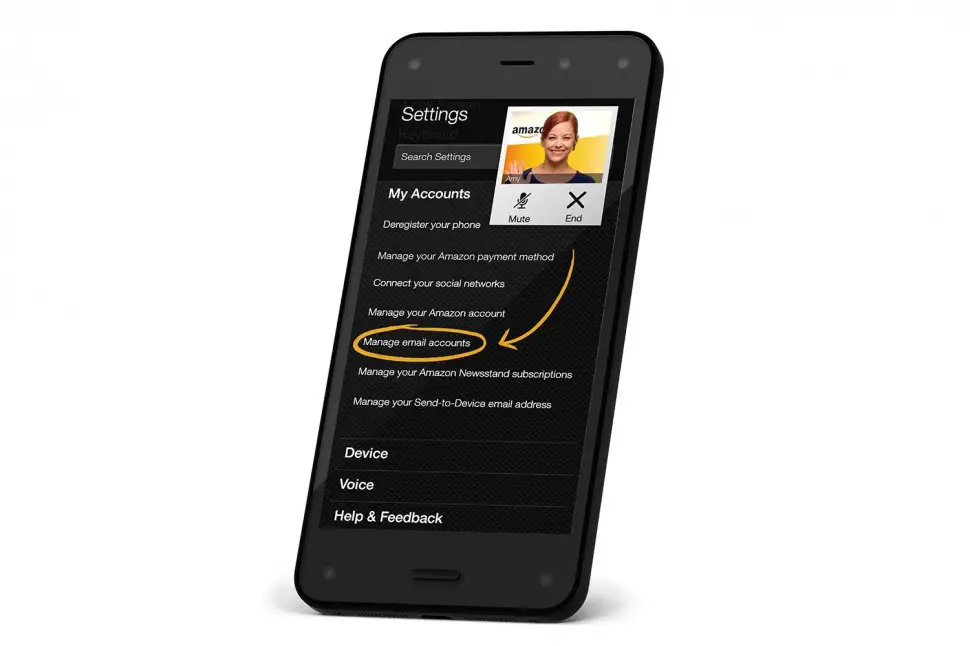 Some of us out there are not as technology friendly as others may be. So this service which is provided 24 x 7 x 365 days a year by Amazon provides you with customer care representative in less than 15 seconds everytime you need some help with your device. Your device can also be remotely accessed by the customer care so as to help you a lot more as then they can create annotations for you too.
FireFly
There's a dedicated button on the Amazon Fire for it so it is quite an important feature too. It is your all-in-one scanner if we were to sum it up in one go. You can point Amazon Fire towards a slew of objects (more than 70 million) and it will scan and identify it for you. It will scan QR codes for you and even identify music like Shazam does. It will also scan phone numbers and e-mail addresses for you and add them to your contact list.
Impressive Audio Hardware
Amazon Fire comes with dual front facing Dolby Digital Surround Plus speakers that take charge of giving you an impressive audio experience. It adjusts the volume and audio profile according to what you are hearing for a customised experience. Amazon Fire will come with a pair of headphones that ensure you get your music experience the way it was meant to be. They feature a tangle free cable too.
Amazon has begun its operations in full swing in India and we really are in the favour of bringing the Amazon Fire to India. It is a niche product so its pricing will be the key, but we expect it to launch as a high end phone. If you have been a part of Amazon's Ecosystem that is to say, you like streaming multimedia content from Amazon and have most of your ebooks on Amazon Cloud, you will perhaps be more tempted to buy this phone. Amazon has poured enough glitter and features to tempt Android users as well. Overall, there is a lot to appreciate in Amazon's first smartphone.