At Google I/O this year, Google introduced the next Android version Android L, Android Auto, Android TV and Android One. Google has more than 1 billion Active Android users and it plans to increase it to 5 Billion in very short time. We have been seeing a lot of activity in budget Smartphone segment targeting emerging markets like India. Let's take a look at what near future holds for this expanding market.
Budget Android Market is the Cash Cow
ARM expects around 1 billion budget Android phones by 2018. The Budget smartphone market is indeed where domestic manufacturers earn their revenue from and now the tier one manufacturers are also eyeing this price segment which is expected to multiply exponentially in coming years.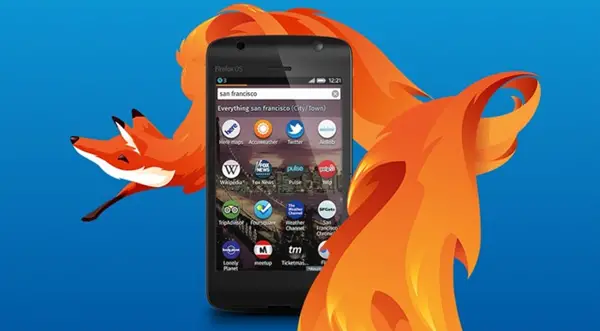 We are already hearing confirmations of $25 dollar Firefox OS phones. Consumers can rejoice while Global Giants like Google and Microsoft intensely compete to capture this price segment.
What Google Wants?
Major source of Google's revenue is advertisement, and that implies it aims for more and more clicks on all its services, and for that, Google is targeting emerging markets like India, where majority of people still don't own a smartphone. At Google I/O, Sunder Pichai mentioned that 28 percent of YouTube traffic this year was from Mobile devices as against 12 percent last year, and this clearly justifies the need for Google to dominate in the Mobile space.
Google has enjoyed dominance in budget price segment, because it licenses Android for free to one and all, but with Microsoft providing Windows Phone 8.1 for free to all devices less than 9 inches of display size, this advantage has been evened out.
In fact, every major android manufacturer pays patent royalty to Microsoft which according to analysts scores around 2 Billion Dollars every year for Microsoft. With Windows Phone going free, it will cost even lesser than Android, and this is the reason why we are seeing new Momentum for Windows Phone Devices in Markets like India.
Qualcomm Reference Design – A brilliant Move from Microsoft
Microsoft and Qualcomm managed to deliver Qualcomm Reference Design program, which is designed to speed up the process involved in developing a smartphone and cutting cost while doing so. Qualcomm provides with a reference design which is power efficient and well tested for Windows Phone 8.1. OEM's can save lot of engineering and testing cost and can launch a phone within 60 days!
This Qualcomm Reference Design program, mainly targeting China and other emerging markets, has been a great success. By January 2014, 40 OEM had adopted it for over 170 devices, most of these based in China. This has indeed help Microsoft increase its share in Chinese market, which is definitely an achievement. This is also the reason why all Windows Phone we have seen in India are based on exactly same chipset – Snapdragon 200 MSM8212, 1 GB RAM and 8 GB internal storage. We can also expect to see Snapdragon 400 based phones in future, but we don't expect that to happen any time soon in India.
Google Strikes back with Android One
Windows Phone ecosystem has its own drawbacks, but it does run more smoothly on budget Android phones. The code is more resource efficient than android and that's one of the reason why Lumia 520 was ultra successful and constitutes about one third of all Windows Phone devices out there.
Google is cognizant about this issue and has been working on this issue with new version of Android. Android KitKat is more resource efficient than its predecessors and the upcoming Android L with ART runtime is also expect to speed up things marginally.
This year at Google I/O, it introduced Android One program and also showcased a less than $100 Micromax phone which both manufacturers have developed in close co-operation. Spice and Karbonn are other partners which will present their Android One devices as well in coming months.
Android One Program  Will Change Things
The Android One program will offer a unified feature set to OEMs according to the market which they launch in. The new phones are guaranteed to run on latest Android Operating system!! This is really very enticing.
Budget Android phones can't even hope for any software update in present scenario and with Android One Google assures timely latest updates on all these phones, similar to what it does on GooglePlay Edition devices. We do believe that all this brouhaha will translate into better user experience at reasonable cost.
Conclusion
Moto E revamped budget experience in India, and we expect Android One to take it to the next level. All this touch Competition between Google and Microsoft is good news for majority buyers, who might not have to compromise with outdated hardware and third class software support in budget price segment.
We expect new Android One devices to be official when Google Announces its next major Android version, Android L and this is expected to happen in next 3 to 4 months!